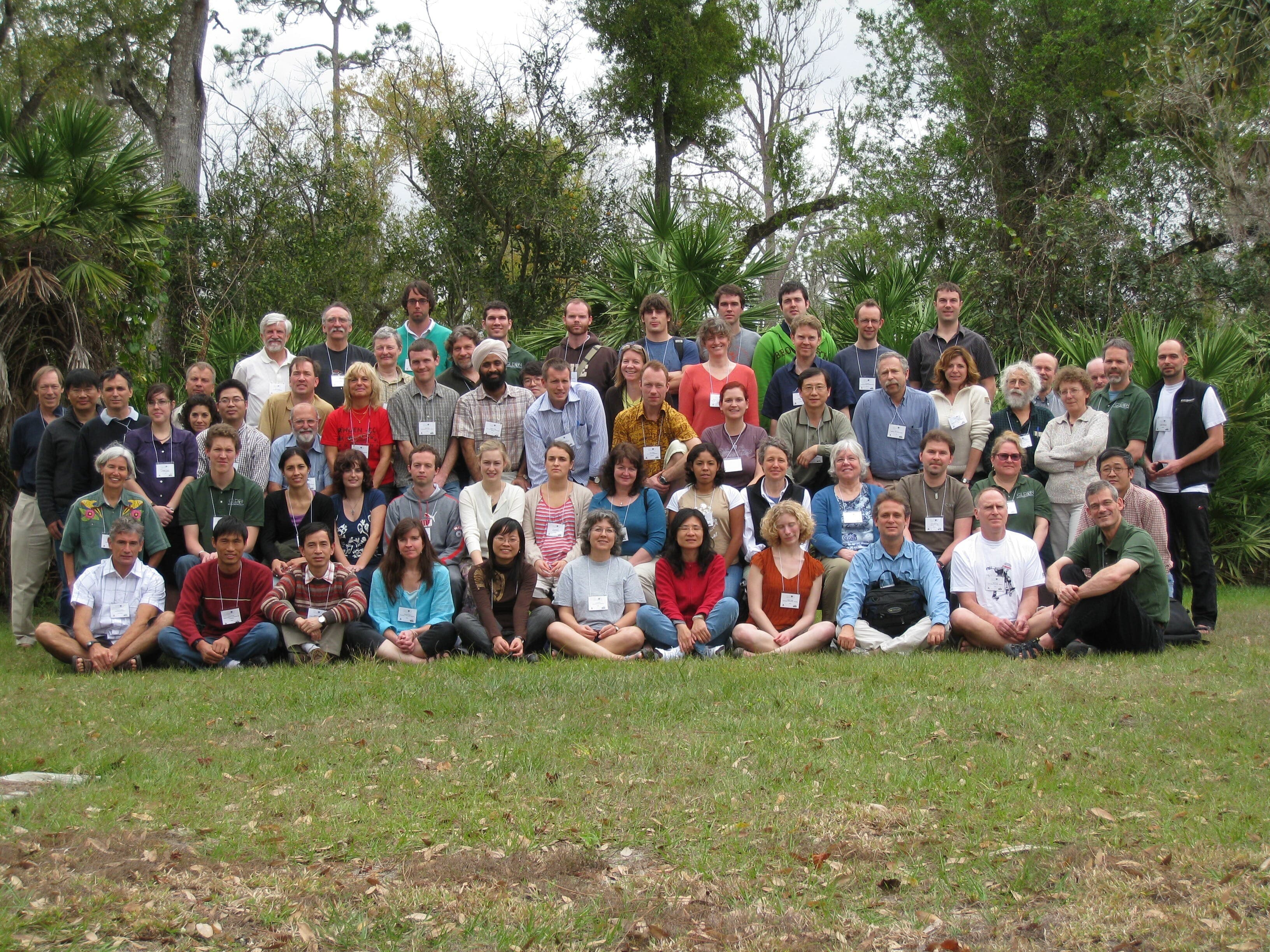 Networked lake science
Understanding lake science, contributing data to regional, state, and global monitoring/science networks, and collaborating with global scientists to help solve the challenges facing lakes around the world.
Over 117 million lakes around the world provide essential resources for people and the environment. Lake Annie serves as a 'sentinel', a reference lake for relatively undisturbed conditions in one of the few subtropical lakes in the world that is continuously studied. When combined with data from other lakes around Florida, the nation, and the world, Lake Annie helps tell us what has happened to hydrology, water quality and function, loss of buffering natural habitats, and a changing climate, and helps predict what may happen the future.
Major Findings & Impact
The data accumulated from Lake Annie is one of the most important records of change over time for any lake in the world. Research spans the arc of time from sediments dated >40,000 years ago to modern sensors collecting data every minute. Archbold maintains data and makes them broadly available via multiple data portals to present and future scientists, agencies, and organizations. To date 87 publications have been published using Lake Annie data.
Project Details
More about this project
Primary Location(s)
Archbold Biological Station, Multiple monitoring and scientific networks for lakes from regional to the global scale
Years Active
1930 - present
Data and Analysis Types
Lake Annie data are incorporated into multiple networks and data portals. Data types include long-term records, high frequency buoy data, and paleoecological records of variables including weather, hydrology, nutrients, oxygen, carbon, transparency, vegetation, animals, and algae.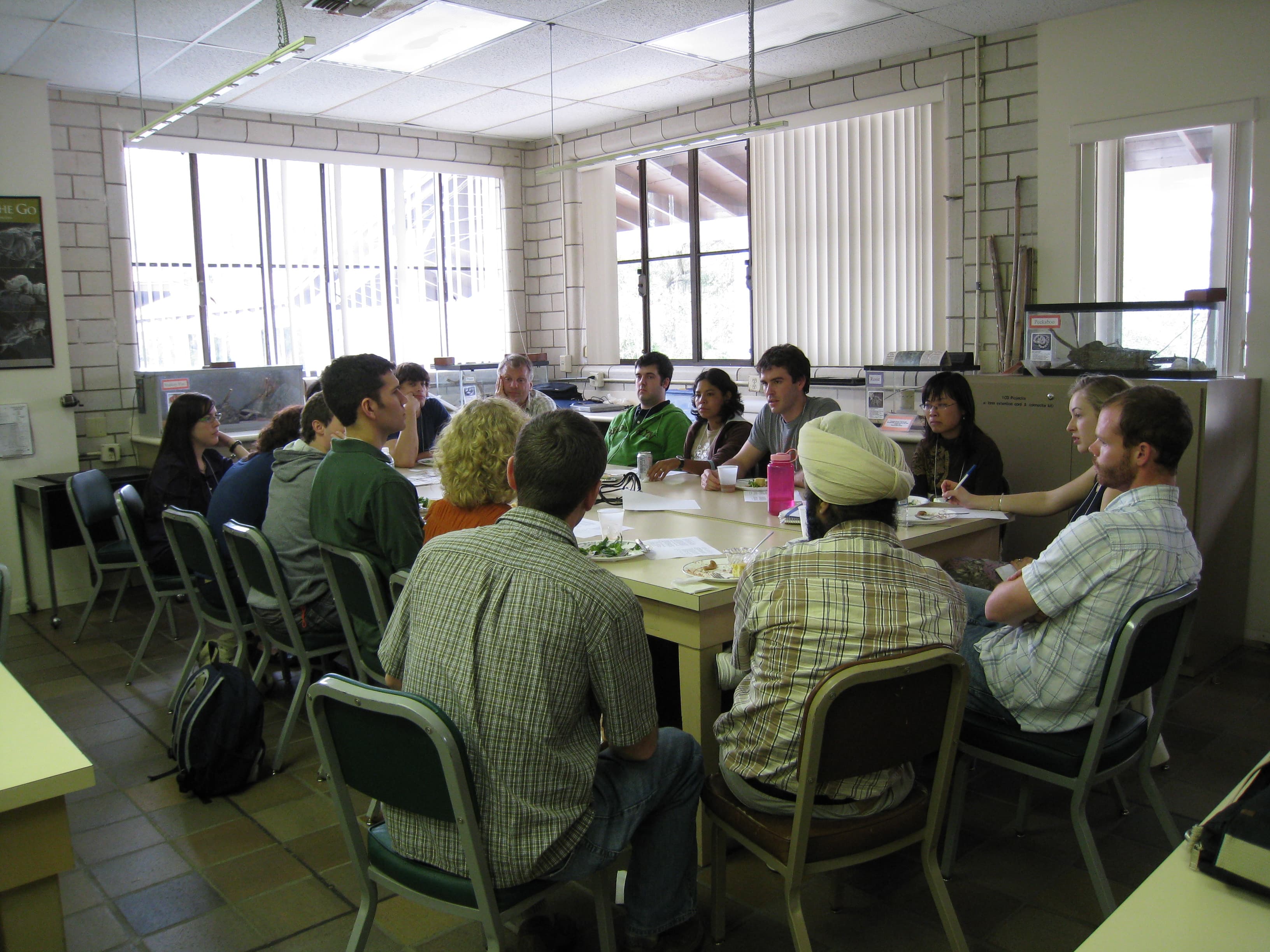 Featured
Publications
The study analyzed long-term temperature changes (32 million observations) in 139 lakes representing 70% of Earth's lakes. With climate change, lakes are assumed to gain warm and lose cold thermal habitats. However, thermal change in lakes is complex, as it can vary vertically, horizontally and seasonally. In some lakes aquatic species will be able to adjust their life history timing or depth to survive. But in subtropical lakes the study reported large differences in thermal habitat for aquatic organisms such as in Lake Annie from 1984-1999 to 2000-2014. Thermal shifts like this will have consequences for the species that lakes can support.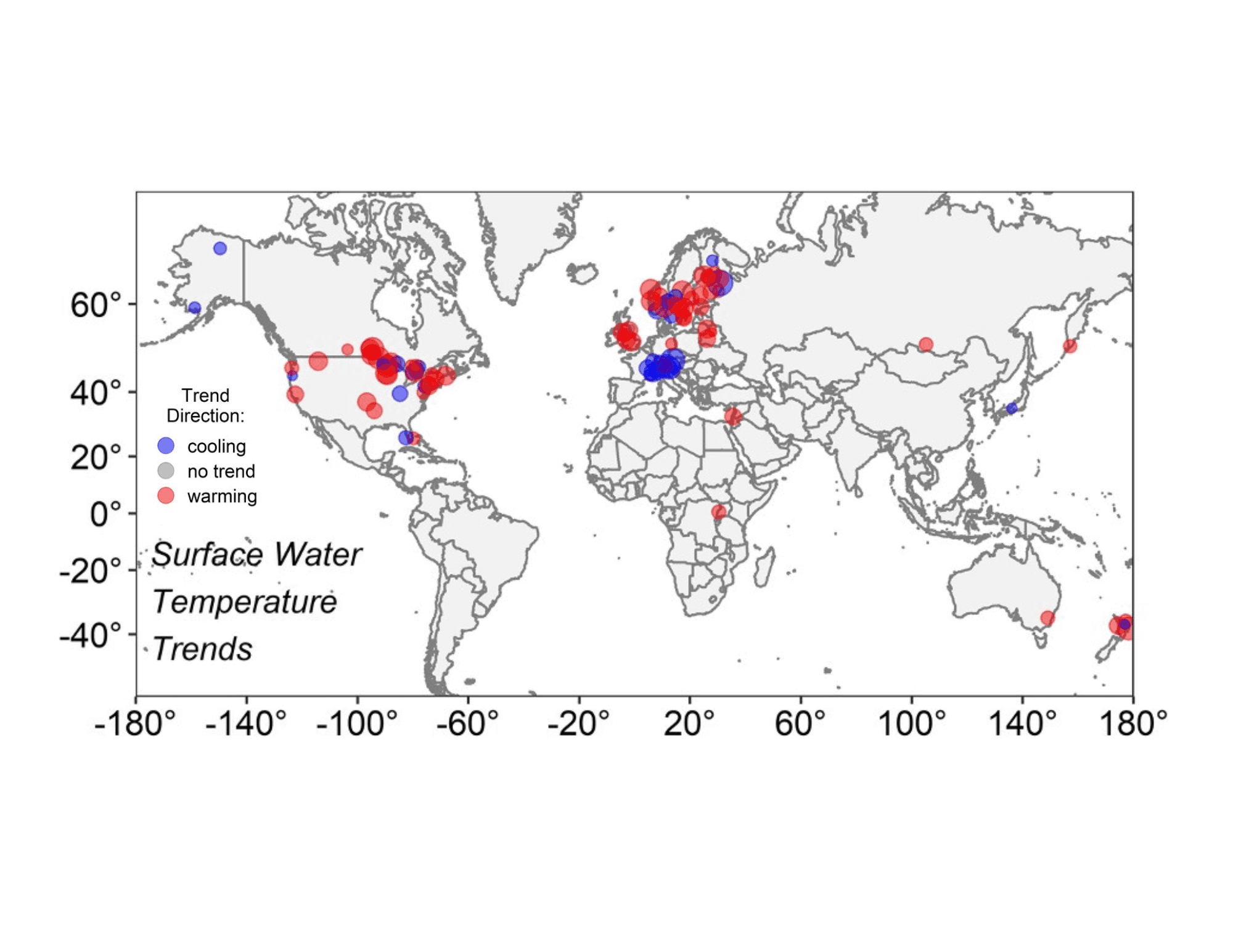 Trends in surface water temperature from global lake data including Lake Annie (Pilla et al. 2021). https://www.nature.com/articles/s41598-020-76873-x