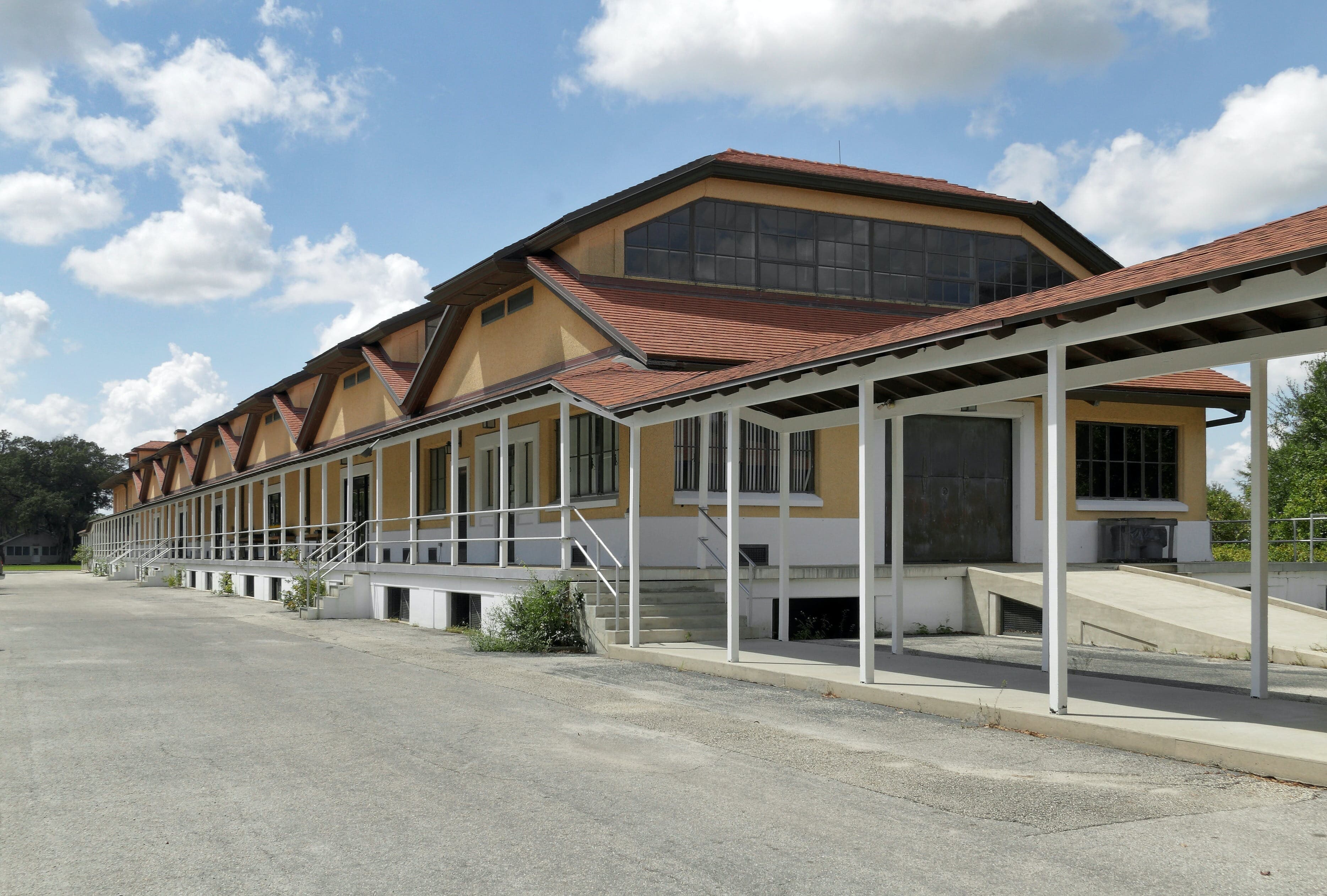 A MULTIFACETED OPERATION AND FACILITY
Richard Archbold
Research Center
The Richard Archbold Research Center was built in 1931 from poured concrete and houses the Archbold administrative offices, the Avian Ecology, Herpetology/Restoration Ecology, Entomology, Plant Ecology, Predator-Prey, and GIS & Data Technologies facilities, and the Archbold Library.
Several collections are housed within the research facilities, including the Archbold Entomology Collection, Archbold Herbarium, Archbold Herpetology & Fish Collection, and the Dr. James Layne Research Archive.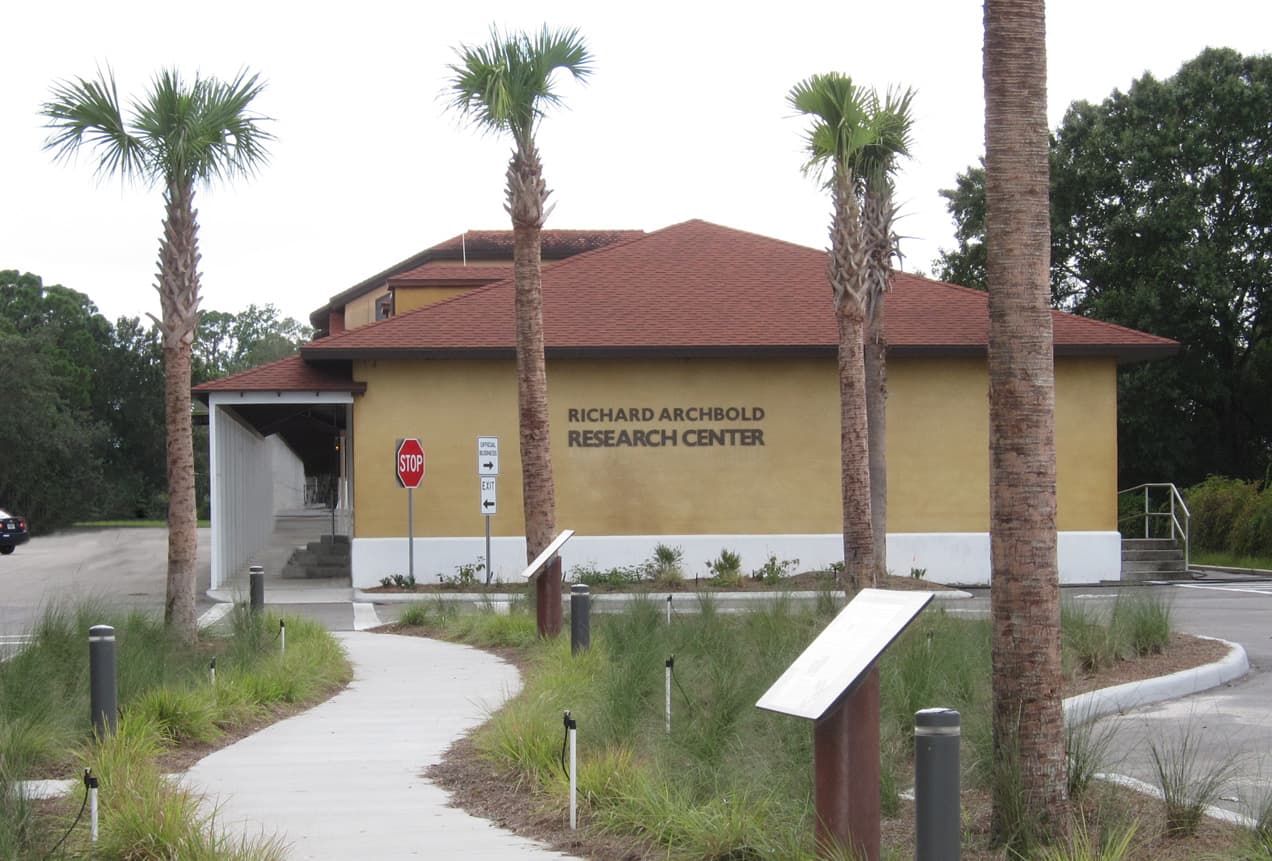 The Frances Archbold Hufty
Learning Center
We welcome students, professionals, and lifelong learners of all ages to learn and share science and conservation knowledge together. This LEED® Platinum building, located just steps away from Florida's wildlands, includes a prairie porch, breezeway, hands-on discovery den, a multi-user classroom, and space for conferences and science meetings. Walk-in visitors can explore the building to learn about its green design elements, view a bear research exhibit, examine a Florida scrub diorama, and more. Florida native landscaping and educational trails spread out from the building.
Available facilities

Environmental
Monitoring
We track long-term ecological and environmental trends using state-of-the-art sensors, on-the-ground measurements, and photographic time series. Our decades-long datasets on weather, fire history, hydrology, limnology, carbon balance, and habitat condition contribute to local land management, global climate models, and thousands of scientific studies.
Land

Management

We are experts in management of the habitats of the Lake Wales Ridge including the Florida scrub. Our management team plans and implements prescribed fire to approximate historic, natural fire regimes, and works to control invasive species that threaten Archbold's habitats and the science that relies on them.

Archbold's
Reserve
The 3,716-acre Reserve is adjacent to the west side of the Station. This property, acquired in 2002, is a mixture of improved pasture for cattle grazing and native scrub, flatwoods and wetlands. Research on wetland restoration, rare species, and grazing interactions is ongoing, with ample opportunity for expansion. The Reserve is part of a complex of protected ranches and natural lands and is used by wide ranging species such as the Florida Black Bear and the Florida Panther.
Starting in 2006, Archbold Biological Station partnered with the USDA Natural Resource Conservation Service, establishing conservation easements on several Reserve units. Units were enrolled into two voluntary easement programs: The Grassland Reserve Program (GRP) and the Wetland Reserve Program (WRP). The primary purpose of the GRP program is to encourage forage and cattle production while providing for enhancement of plant and animal biodiversity. The primary purpose of the WRP program is to restore wetland function and ecological value, and to establish long-term conservation sites for wildlife. One Reserve unit of 88 acres enrolled in the GRP program, while five units, totaling 1,502 acres, are enrolled in the WRP program.