At Archbold, world-class scientists, inquisitive students, passionate educators, and enthusiastic volunteers all come together to learn from nature. Volunteers help our staff in virtually every area of Archbold's operations, from Avian Ecology to Land Management. But they are an especially indispensable part of our education programs.
Volunteers are vital to life at Archbold; our volunteer team includes both local residents and 'snowbirds'. Archbold needs assistance with visitor engagement, educational outreach, land management, landscaping, and clerical work. Volunteers receive training and are treated to an annual appreciation luncheon. Consider joining our wonderful corps of volunteers! Contact our Volunteer Coordinator for more information.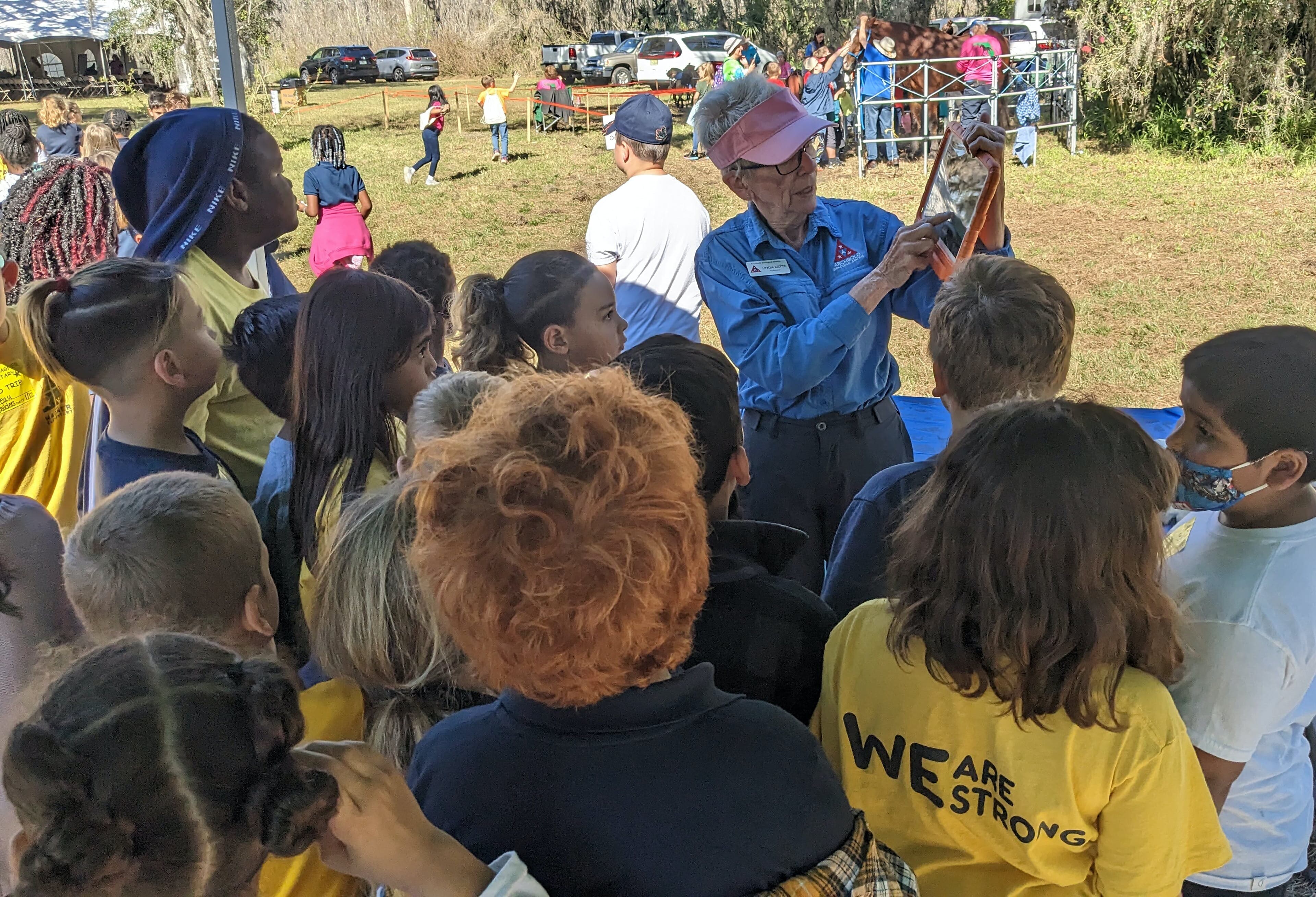 Reflections of a
veteran volunteer
The Scrub Blog, April 2021
As a volunteer for the Herpetology Program, Linda Gette has waded through Saw Palmettos tracking Gopher Tortoises for the longest-running tortoise study ever undertaken, taking notes as marked tortoises were observed and keeping careful records of activities, locations, and measurements of the animals' growth. 
With Avian Ecology, she helped with the more than 50 year study of Florida Scrub-Jays, where records have been maintained for generations of each jay family:  the parents, the offspring who remain to help care for their younger siblings, their territories, and their nesting and foraging activities. 
She even recently got to report the weather data—adding to records that have been kept every day for 89 years!
"During my seven winters volunteering at Archbold, I have learned that [scientific] discoveries are the results of years and years of careful measurements, meticulous note-taking, and thorough analysis. And what a treat for a non-scientist to be able to participate in this work!"
Read More