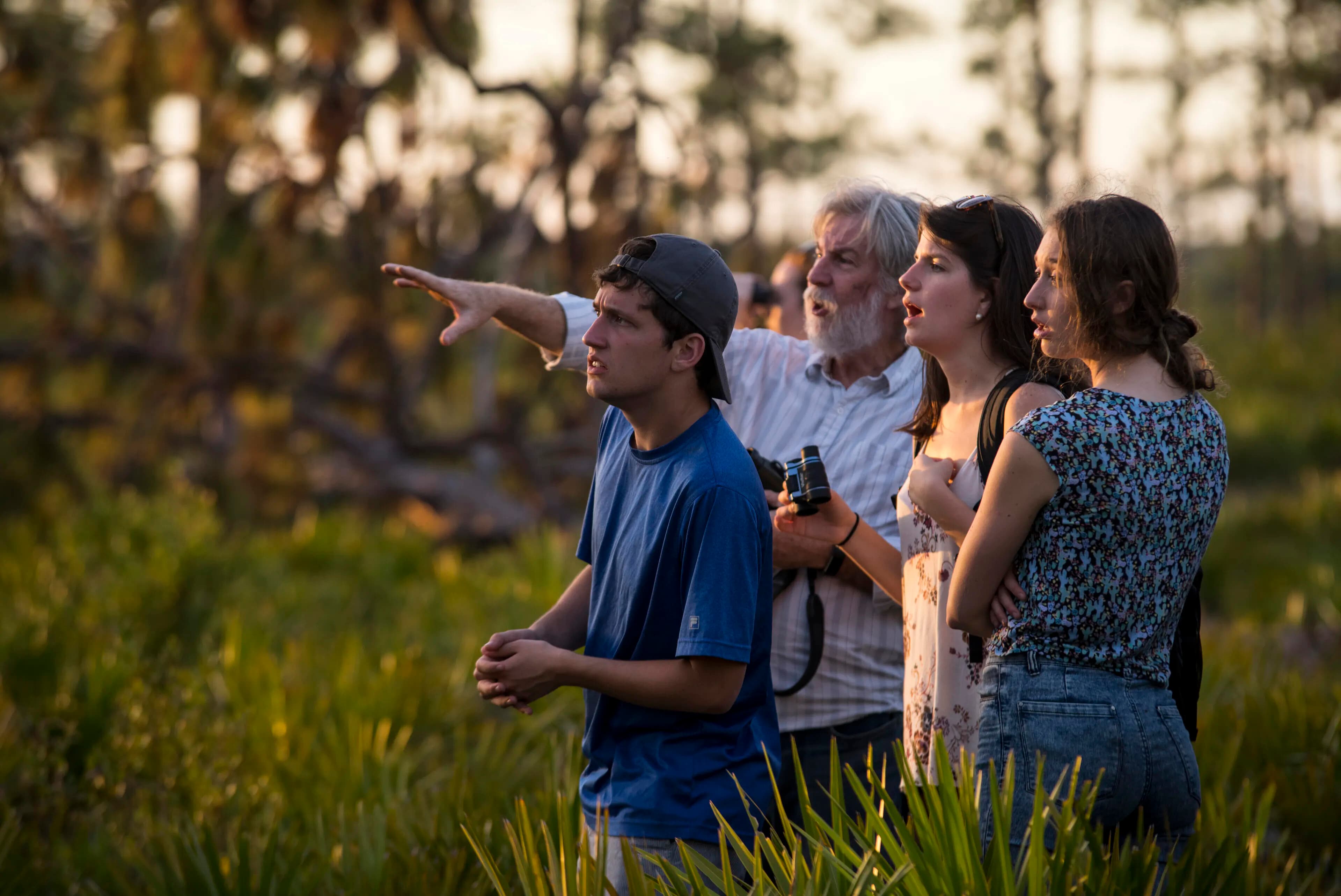 VISITING UNIVERSITY CLASSES
A long tradition of
field study
Soon after World War II, Richard Archbold established a long-standing tradition of welcoming college classes to study Florida's scrub habitats—and of providing comfortable facilities for students to stay in while on site. 
Today, although Archbold does not offer accredited field courses, visiting professors and their classes, from colleges and universities around the world, come to Archbold to conduct field courses or carry out independent research projects. Schools can stop by for a scheduled private tour or stay for a week or more. Archbold serves as a great home-base for courses studying the Greater Everglades ecosystem. Our staff can help you plan your visit. Archbold has especially long-standing relationships with the environmental science programs at the University of Florida and the University of Central Florida, and also regularly hosts graduate classes from Harvard University, Yale University, and Cornell University.
CONTACT OUR EDUCATION STAFF FOR PROGRAMMING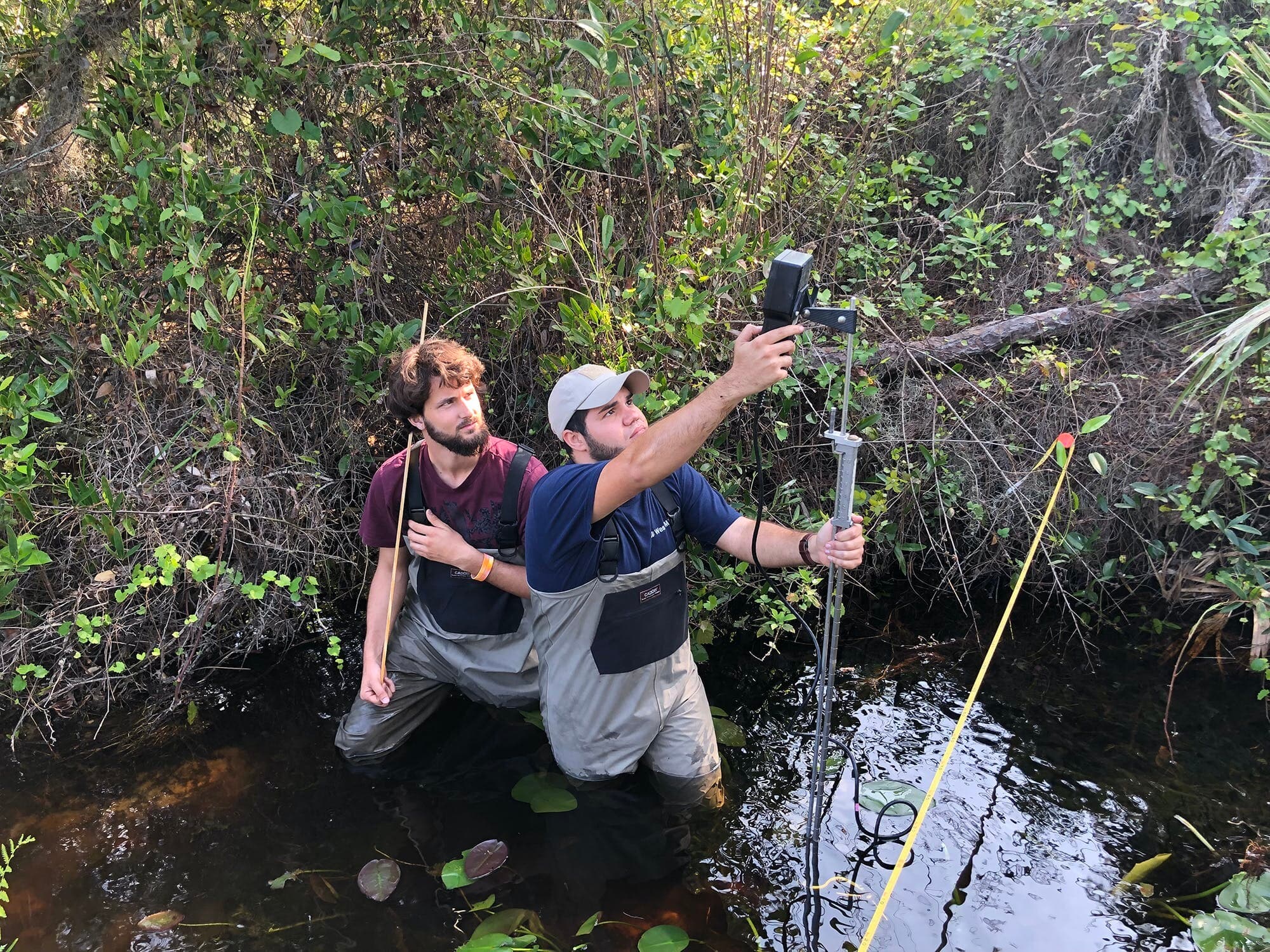 Classes hosted at Archbold have encompassed a wide range of disciplines including field ecology; geology; landscape design and planning; environmental law; and fisheries. A classroom is available. Archbold encourages self-sufficiency in visiting faculty and their classes, but may offer access to our research facilities through prior arrangements with education staff. While on site, classes are encouraged to attend seminars where they will interact with our staff, visiting researchers, and interns. The Station is busiest with visiting classes during the spring break period (March–mid-April). We encourage faculty to consider other times of year to visit when possible.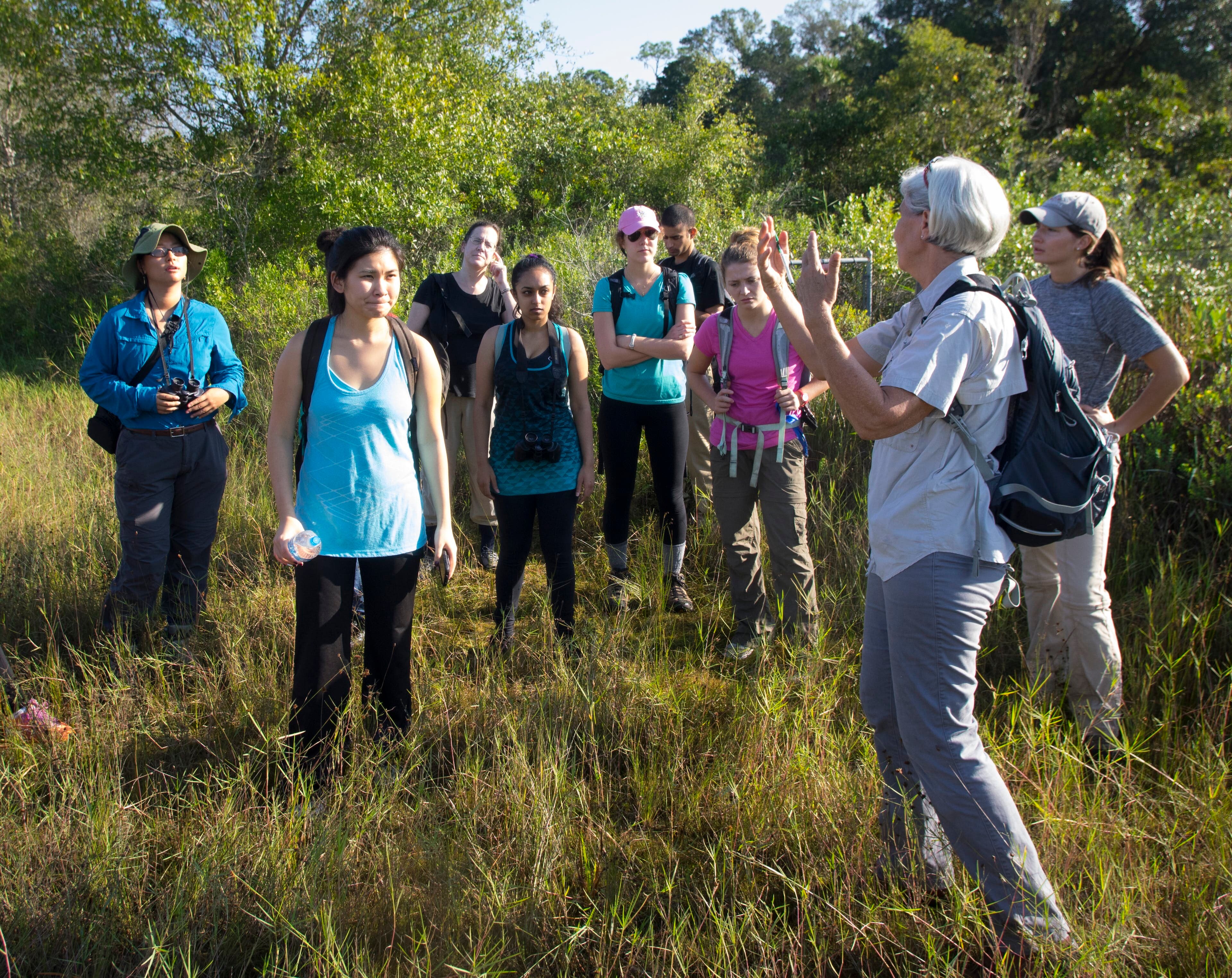 Before
you visit
Applications, permits, guidelines, and waivers
Archbold facilities are available by prior application. Please review the materials on this page, and contact the Facilities Coordinator to start the application process.
All students and faculty must fill out our visitor applications, sign our liability waiver, and abide by our on-site guidelines.
Prior to their visits, faculty should also arrange with their home institutions if they need to obtain additional necessary permits (e.g. IACUC, listed species, etc.) such as those associated with tools like small mammal traps, herp arrays, and mist nets. This is necessary because Archbold's existing research permits do not cover visiting researchers and faculty with classes. Appropriate Program Directors must also be consulted to review permits in advance, and Archbold must be copied on these permits before arrival. 
Teaching also must not interfere with ongoing research or land management activities, which take precedence; For advice on structuring class activities, instructors can liaise with our Education staff.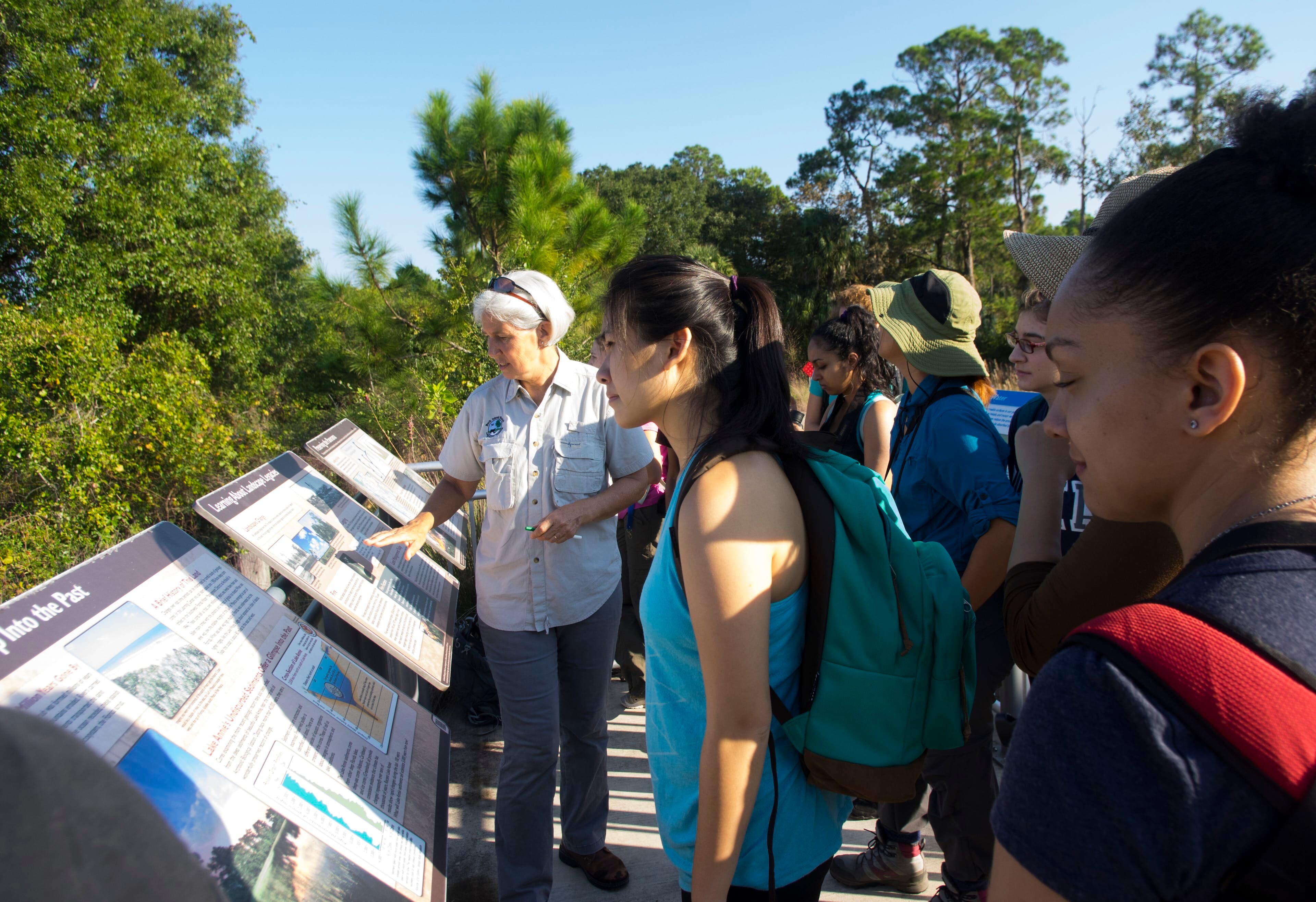 Facilities and
Accommodations
A full suite of resources
Classes can be accommodated on site for up to several weeks. Field study sites lie immediately next to the classroom and housing we make available for visiting classes.
Visiting classes may apply to use our classroom and adjacent porches.
There are student dormitories that can sleep up to 11 people between 3 rooms, a LEED® Platinum certified Lodge that can sleep up to 18 guests in six rooms. Cottages with two to four rooms are available for faculty and senior staff. While at Archbold, students are provided with linens, towels, and laundry facilities, and they can coordinate with our kitchen which is equipped to prepare meals for groups of 10 or more.
Contact our facilities coordinator for more info
Spring break

at Archbold

"I have a student about to start graduate school for entomology and I don't think he slept at all, he just kept just running around the buildings all night looking at insects!"

Read more