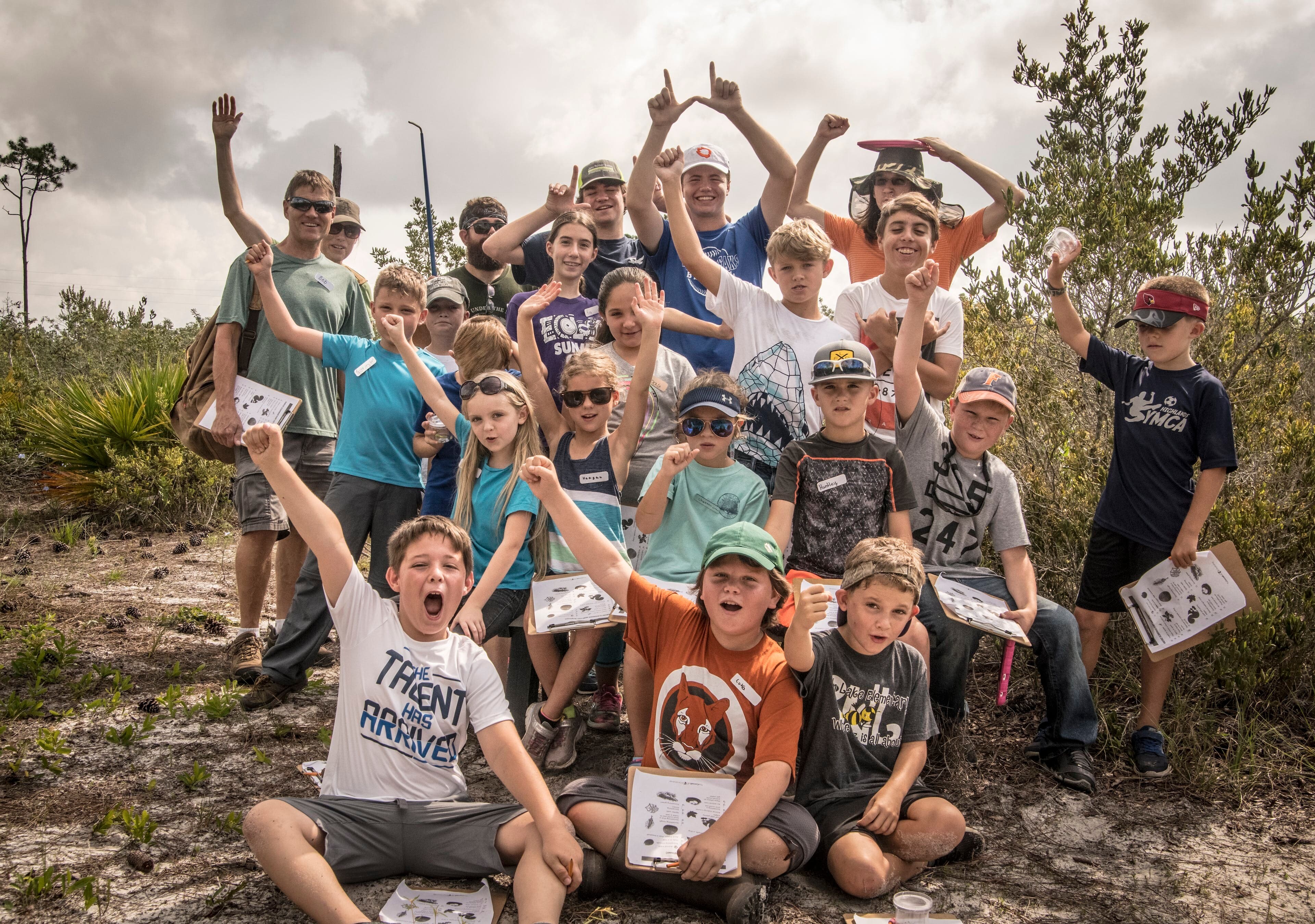 Week long community day camp
Young scientists and explorers, ages 7-12, are invited to join us for a week of science, nature, and fun in Florida's heartland. At Archbold's Monday through Friday day camp, children explore beautiful and rare habitats, swim in a sinkhole lake, meet scientists, create art, and make new friends. In addition, we offer private 2-day sponsored camps for schools, groups, and businesses. 
Sponsorships

for financial need

Thanks to donations from our friends and supporters, we offer sponsorships for families with economic need. Camp fees are waived for children who qualify for sponsorships. Sponsorship families provide their own transportation and lunch.
Teenage
Volunteers
Teens that love science and nature, and are looking for leadership experience, are encouraged to apply for our Team Leader positions. Team Leaders work a one week camp session and earn 35+ hours helping run camp activities and acting as role models for our campers.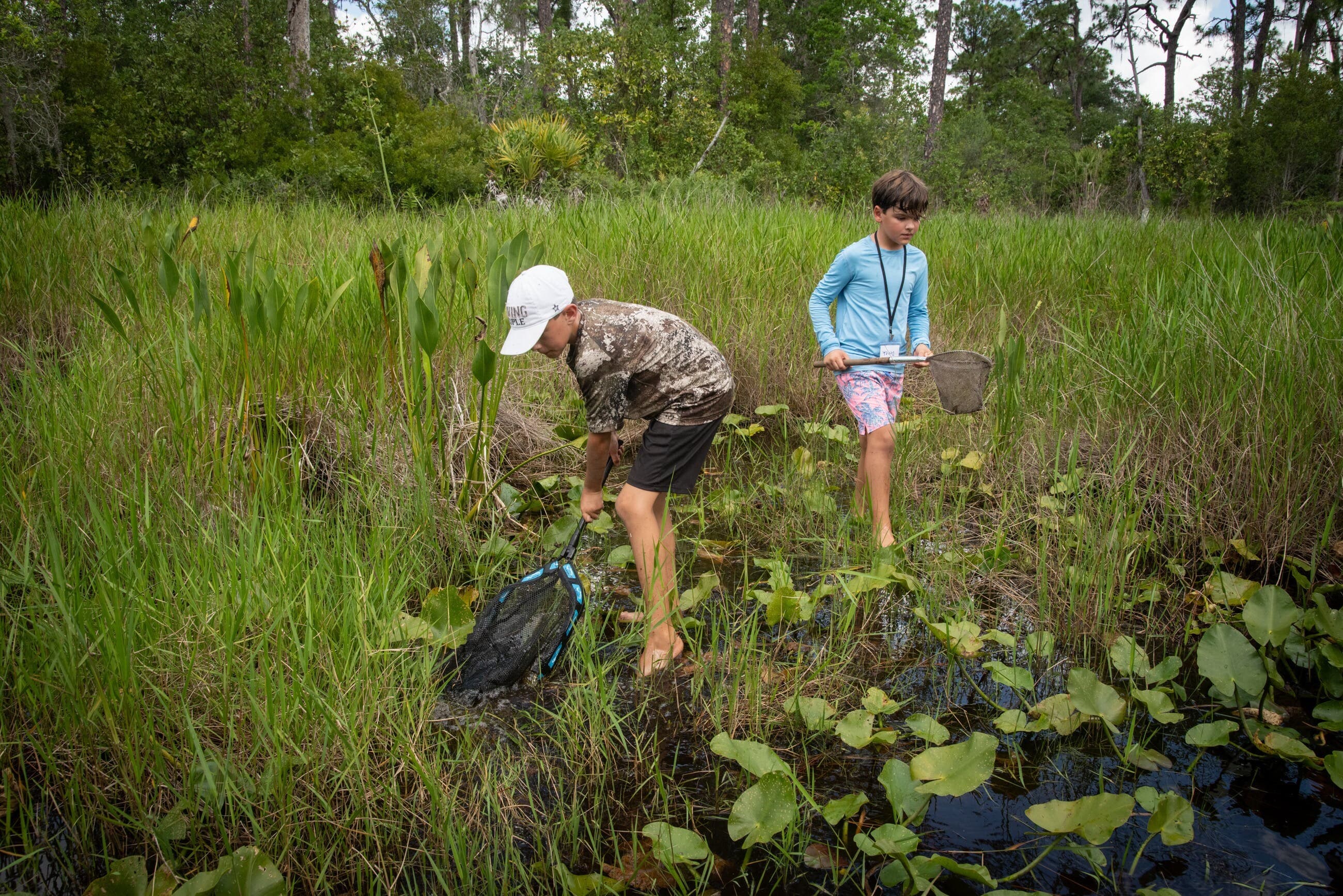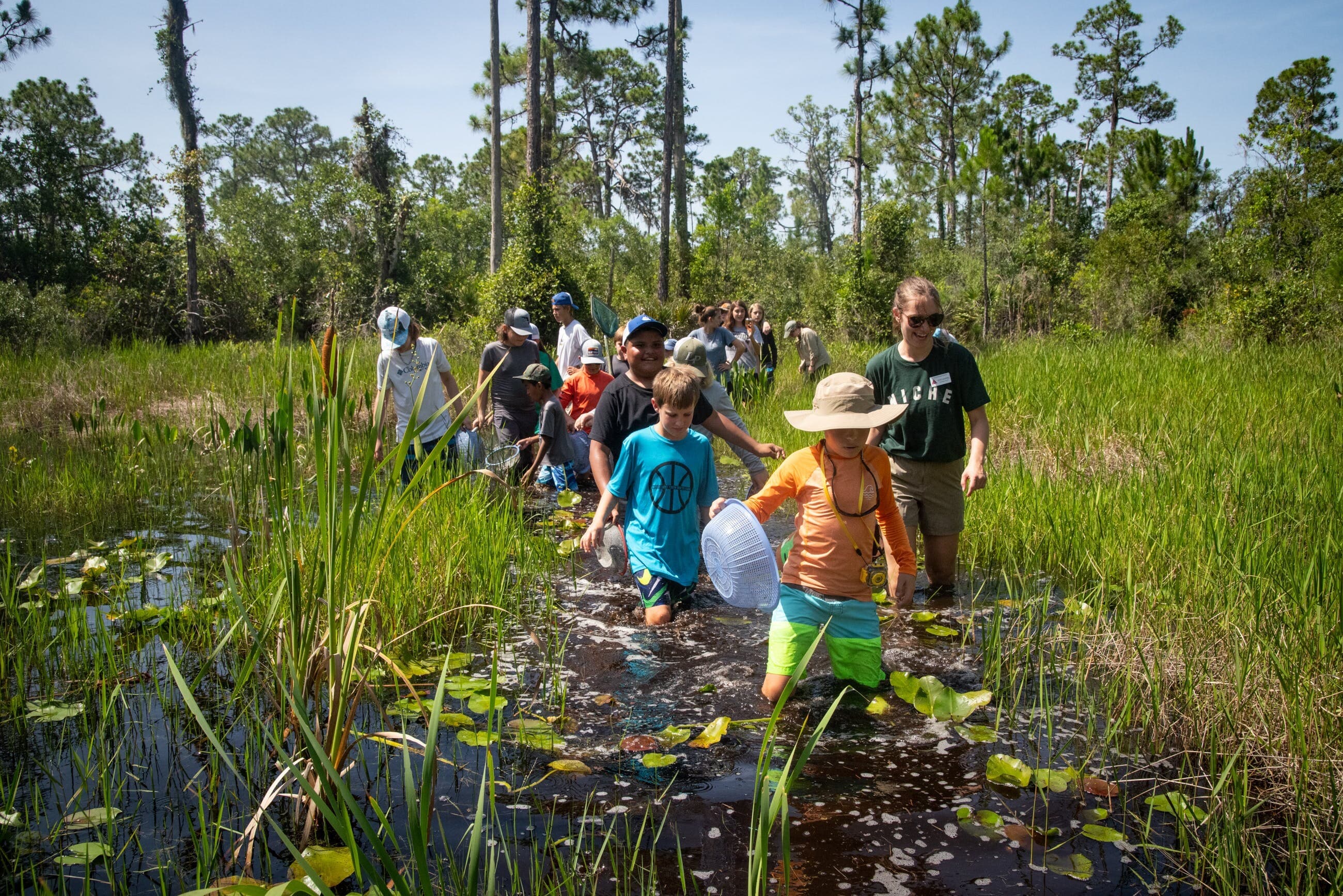 "I never imagined that summer camp would be so fun. Before scrub camp, whenever my mom mentioned summer camp I would groan. The wonderful activities that made scrub camp memorable were lots of fun."
"I loved camp. Ever since the first activity I immediately knew it was going to be a great week!"
"At camp, I had fun every day! I will never forget this place. Archbold summer camp was one of the best summers of my life! I also learned that gopher tortoises dig big burrows. "
"I love being around nature and listening to birds. I love all the bugs around me. I love the scrub."
"This week was awesome! My favorite thing this week was going to Lake Annie. I like jumping off the dock."
"I had a great time! I especially liked the pond and the ranch. At the pond I caught two frogs and a bunch of spiders."