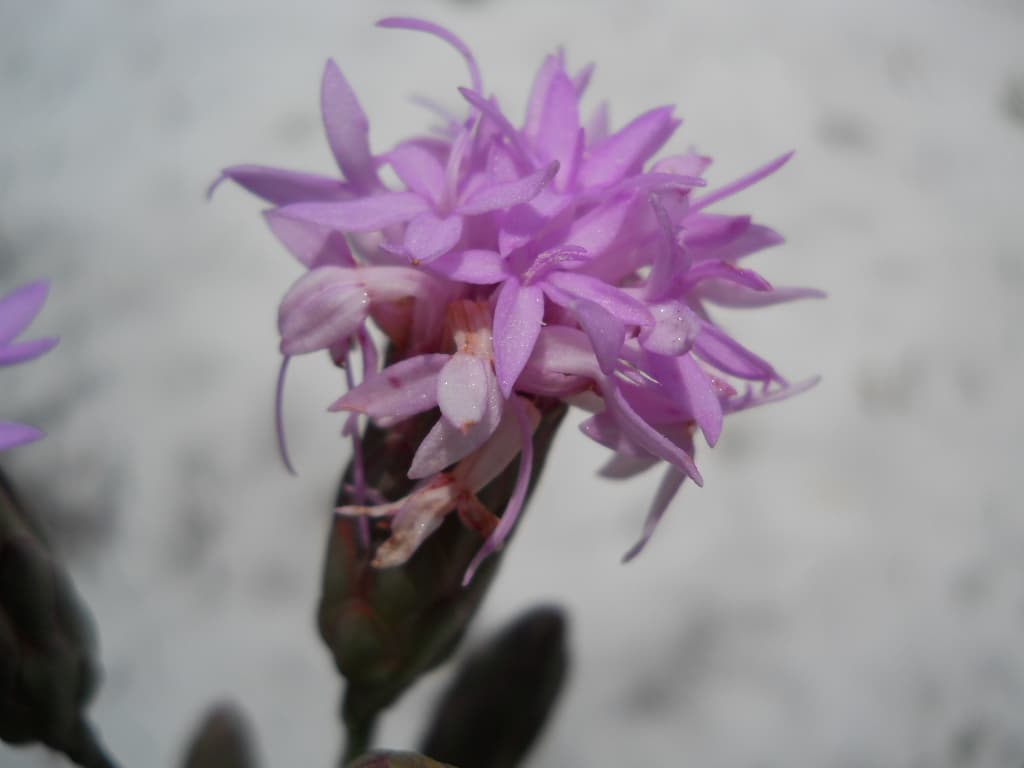 The ups and downs of life on the bald
Rare plant population dynamics in the endemic rosemary scrub
Patches of the endemic rosemary scrub are where population ecology meets conservation. For over 3 decades, we have monitored several plant species found in this unique habitat to better understand the factors underlying population growth and decline. We survey individual plants of several species including Hypericum cumulicola, Eryngium cuneifolium, and Ceratiola ericoides for survival, growth, and reproduction annually.
Major Findings & Impact
Our long-term work helps to attribute population dynamics to management, climate, and biotic factors, and has made the rosemary scrub an important model system for population ecology.
Project Details
More about this project
Collaborators
Eric Menges (Archbold emeritus), Pedro Quintana-Ascencio (UCF), Federico Borgethsi Lopez (UCF)
Data and Analysis Types
Demography of individual plants (survival, growth, reproduction)
Primary Location(s)
Archbold Biological Station, Lake Wales Ridge