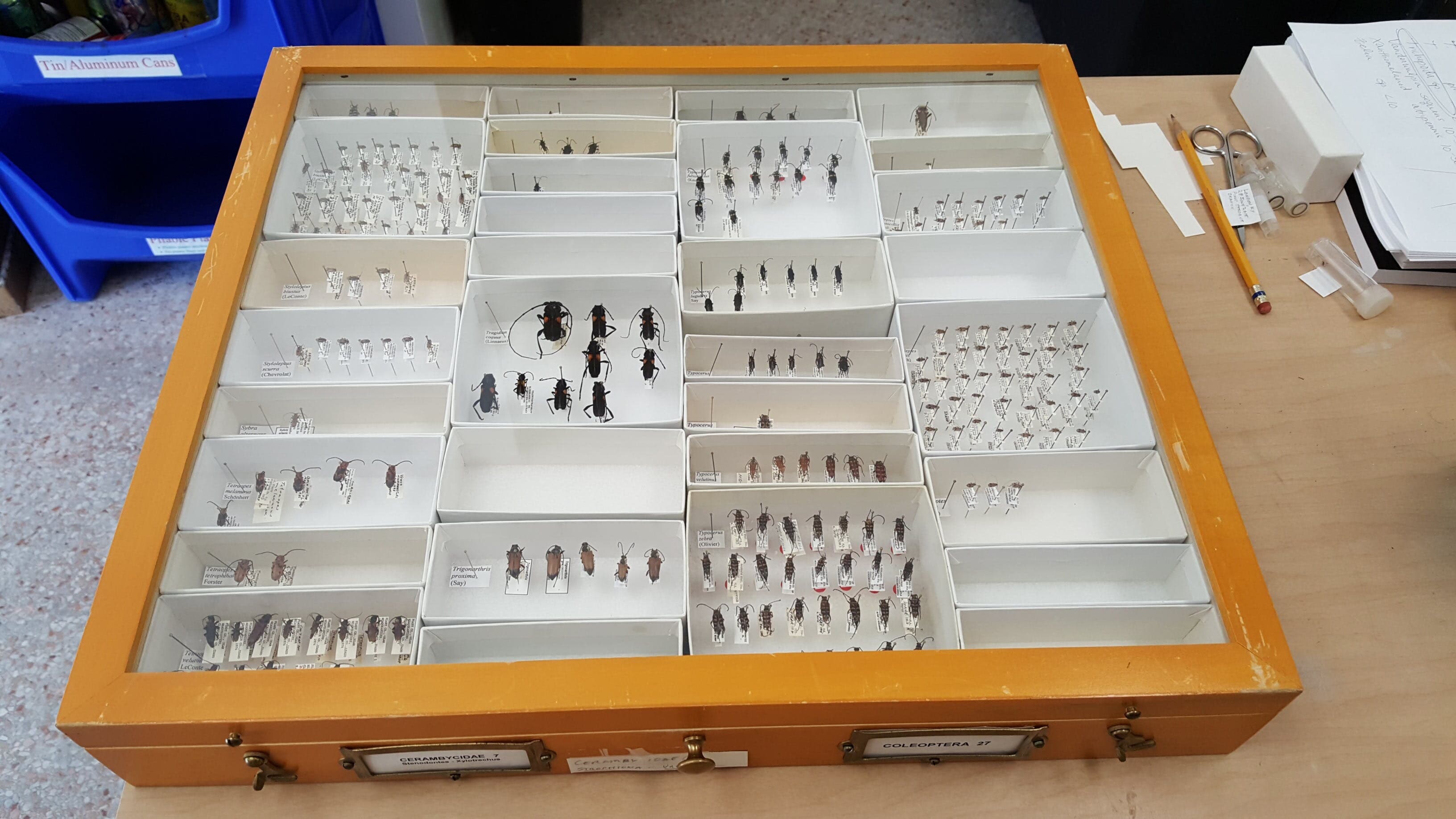 The Arthropod Collection
The Arthropod Collection is curated by Emeritus Biologist Dr. Mark Deyrup. An estimated 150,00 specimens are held in the collection, mostly pinned insects, but some, like the spiders, in vials. Many visiting entomologists contributed to building this collection over the decades, although the majority of the specimesn were prepared by Mark and Nancy Deyrup.
Major Findings & Impact
A total of  34,720 arthropod specimen records have been databased and available on line in SCAN with 2,934 images. The arthropod holdings list was built by digitizing at least one representative specimen or exemplar for all 9,326 species in the Arthropod Collection. This total number includes ~400 undescribed species of arthropod designated as Genus sp and ~700 specimens designated as 'Genus sp. 1, 2, 3, etc, or Genus sp. a, b, c, etc' .
Archbold's arthropod collection is particularly rich, comprised of 16 orders of insects and the arachnids. Most insect species are beetles (40%), flies (11%), and bees, wasps and ants (28%).
In the Arthropod collection, 5,812 species and 19,044 specimens in 17 orders in the holdings list are reported from the 5,200-acre Archbold Biological Station location. The Archbold arthropod collection is likely one of the largest collected primarily from any single location in North America. Comparable data are hard to come by: the Great Smoky Mountains National Park is one of few national parks reporting comprehensive arthropod diversity. Their species list in 2019 had 8,630 insects and 823 spiders, 63% more than Archbold's list, but at 520,000 acres it is one hundred times larger in size than Archbold Biological Station. Furthermore, most species from the park listed are known or presumed occurrences and not vouchered specimen records.
Increasing access to the Archbold Arthropod Collection enhanced its conservation value as a critical repository for arthropod species of the globally threatened Florida scrub. Information about the collection have been shared with workshops for regional land managers, with research interns and visiting classes, and featured in open days for the public.
The Ant Collection
In total 727 species of ants are listed in the holdings list and 10,483 ant specimens were databased and uploaded. Of the 727 species of ants, 239 are Florida ants. Of the total of 10,483 ant specimens, 9,682 were Florida ants which serve as the data reference for Deyrup's 2016 book, Ants of Florida.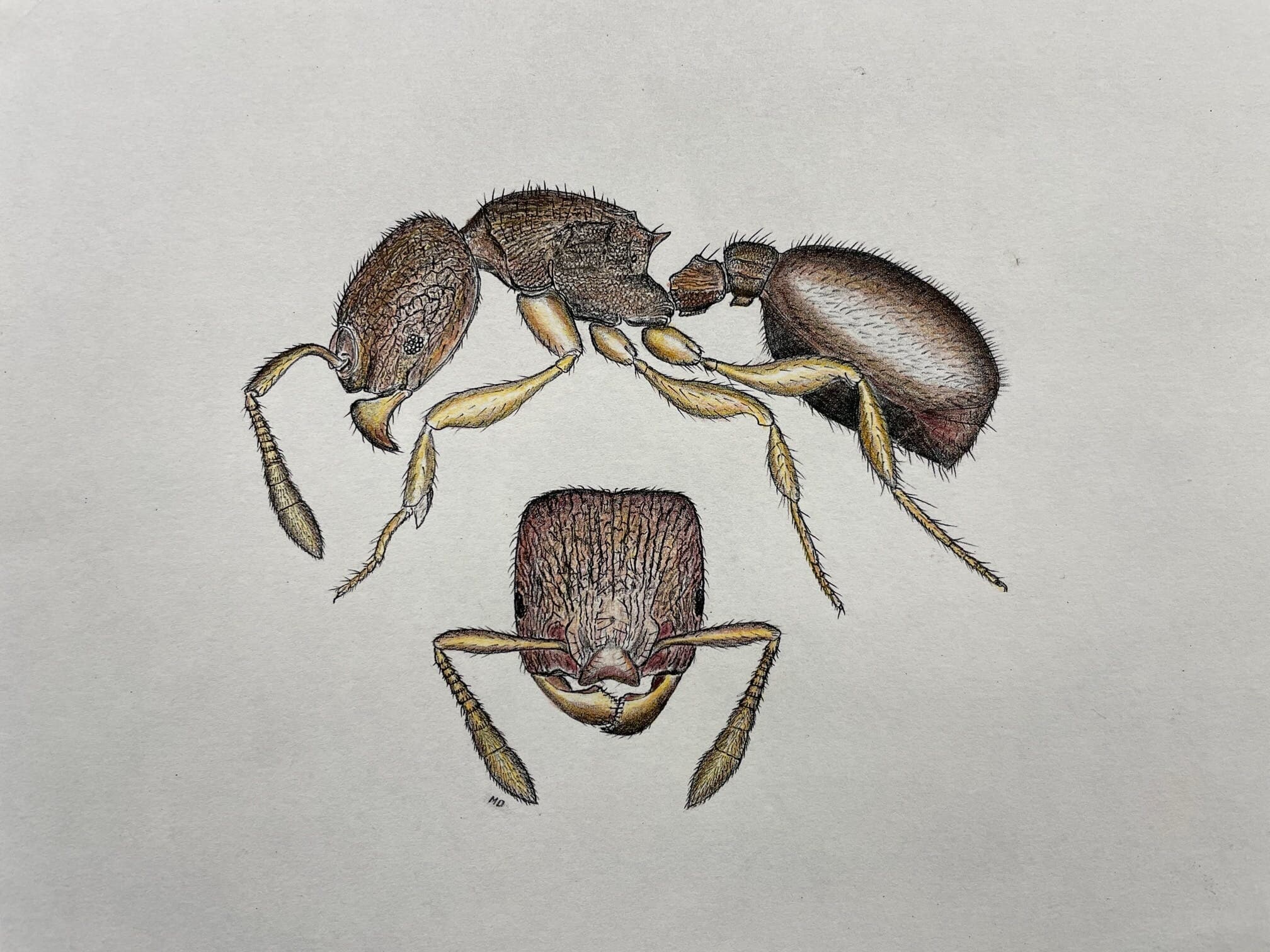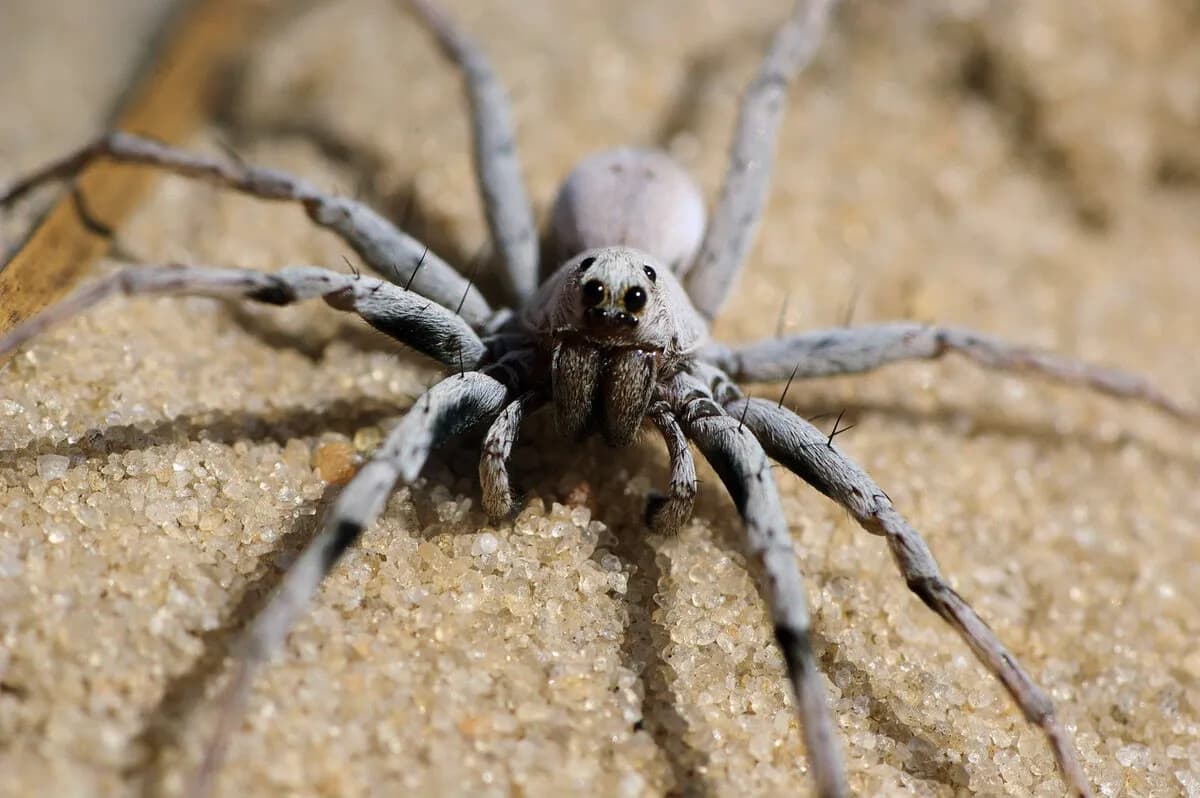 Lake Wales Ridge rare endemics
The Lake Wales Ridge, as an isolated scrub ecosystem, is home to many endemics arthropods, some of which are quite rare. The Arthropod collection includes 3,627 specimen records of these endemics from multiple scrub sites across the Lake Wales Ridge (described in Deyrup and Carrell (2012) representing a total of 97 species of Lake Wales Ridge endemics. There are images of 70 exemplar specimens of the LWR endemic arthropods available online.
Dead Wood Specialists
Insects reared from wood or bark of dead and dying plants are another nexus of useful and relatively scarce biological information that is concentrated in this collection. The ''dead wood' ecological information has been entered into the remarks database field for all specimens that emerged from dead and dying plants. This includes a total of 547 species and >880 specimens including >360 beetle specimens, > 100 flies > 37 bugs and >383 bees ants and wasps.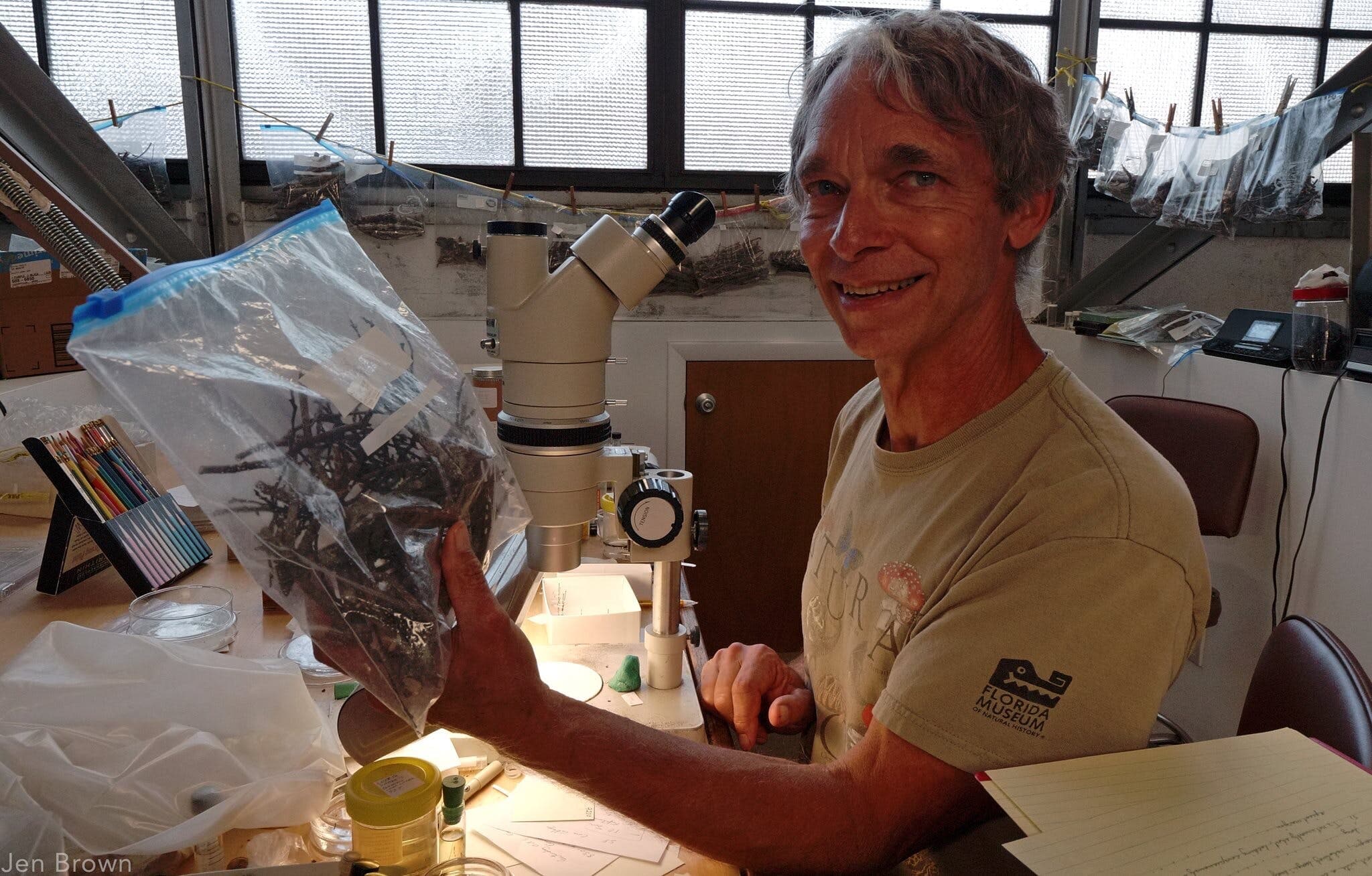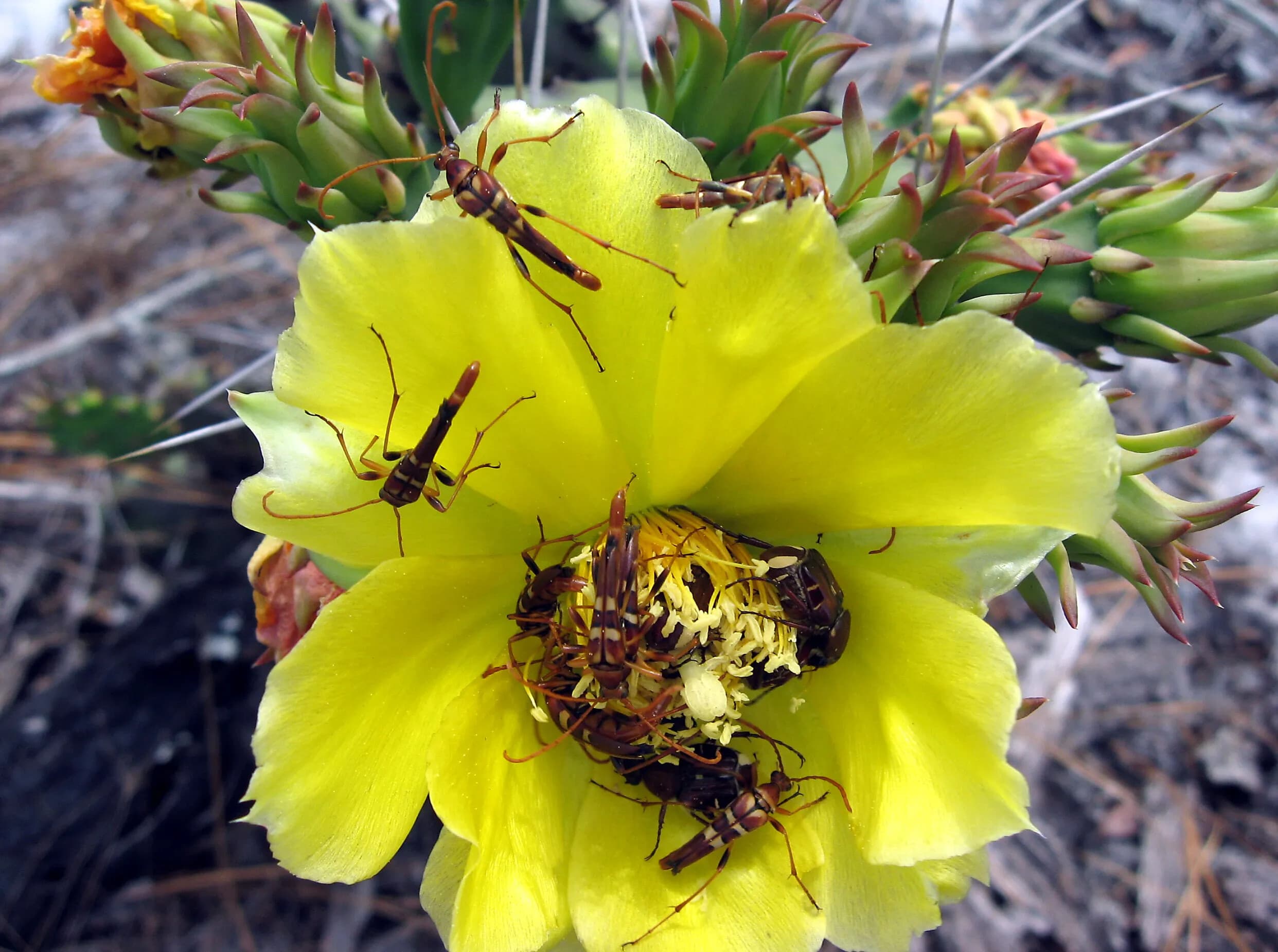 Flower Visitor Dataset
A total of 10,868 specimens in the Flower Visitor dataset are included in the Arthropod collection and online. This represents 30 years of insect specimens collected directly from the flowers they were visiting. Deyrup developed a relational database of this dataset which is available to scientists interested in querying the many-arthropod : many-flower relationships that are not possible from online specimen records.