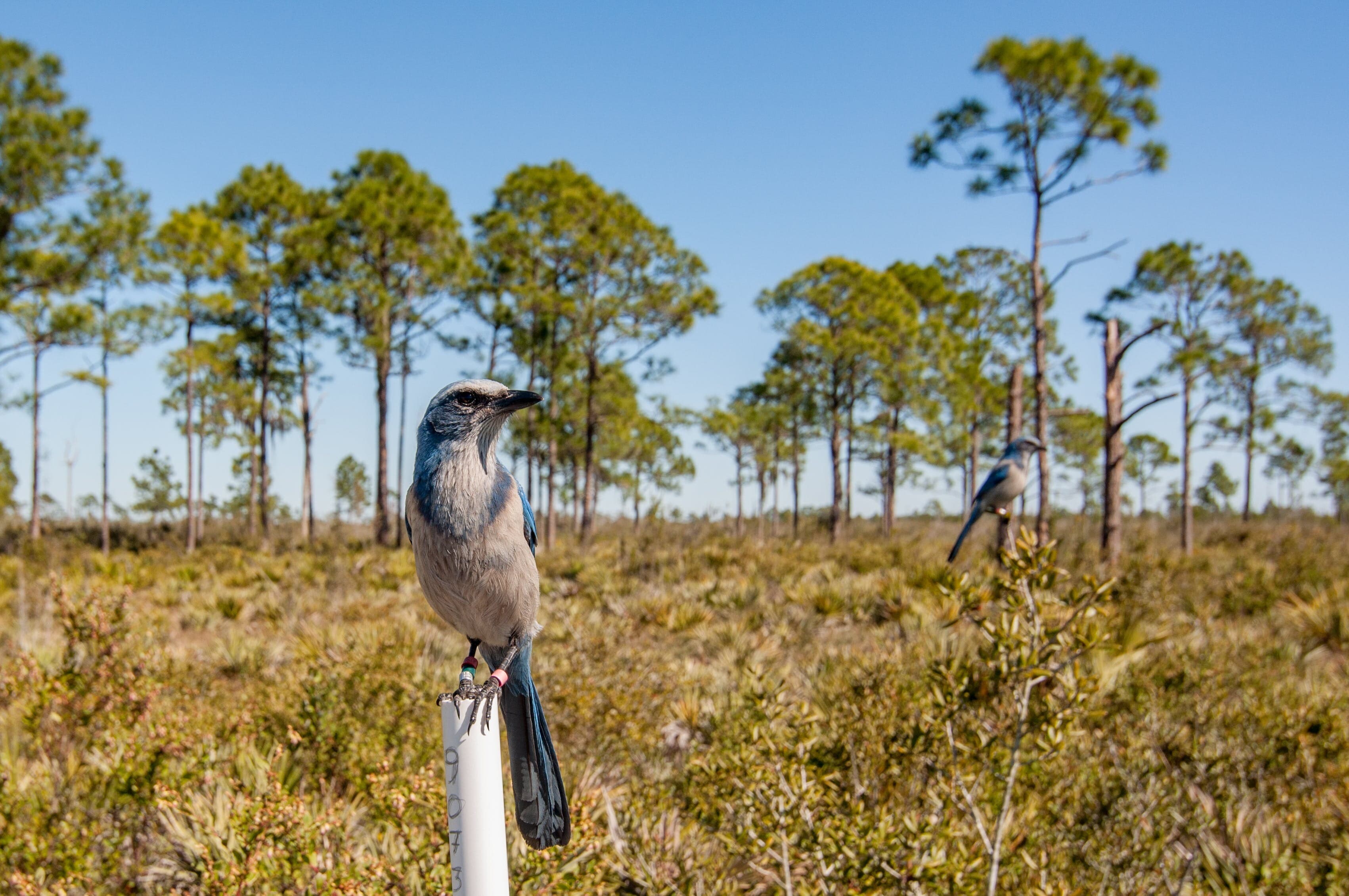 Long-term Florida Scrub-Jay Project
Long-term population ecology of the Florida Scrub-Jay
We have intensively studied Florida Scrub-Jays at Archbold for 54 years, tracking individual life histories of over 5000 birds! This gives us an unparalleled window into how habitat structure, fire, and climate change drive the biology of these federally threatened, cooperatively breeding birds. Come be a part of our team! Write to us if you would like to intern, volunteer, or do graduate research with us!
Major Findings & Impact
The Florida Scrub-Jay project is one of the longest running continuous studies of any bird in the world. It features in many biology textbooks on sociobiology in birds and how animals utilize and thrive in habitats that regularly burn. Over the last five decades, scrub-jays have become a flagship for the conservation of the dwindling oak-scrub habitats throughout the state.
Project Details
More about this project
Data and Analysis Types
Annual scrub-jay group territory maps, monthly group censuses, group composition, individual reproductive success, annual fire maps and acorn counts
Primary Location(s)
Archbold Biological Station, Lake Wales Ridge
Featured
Publications
"Can we possibly still learn new things about Florida Scrub-Jays after 50 years of study and hundreds of publications? This is the most common question we receive about our work, and the answer is a resounding YES."