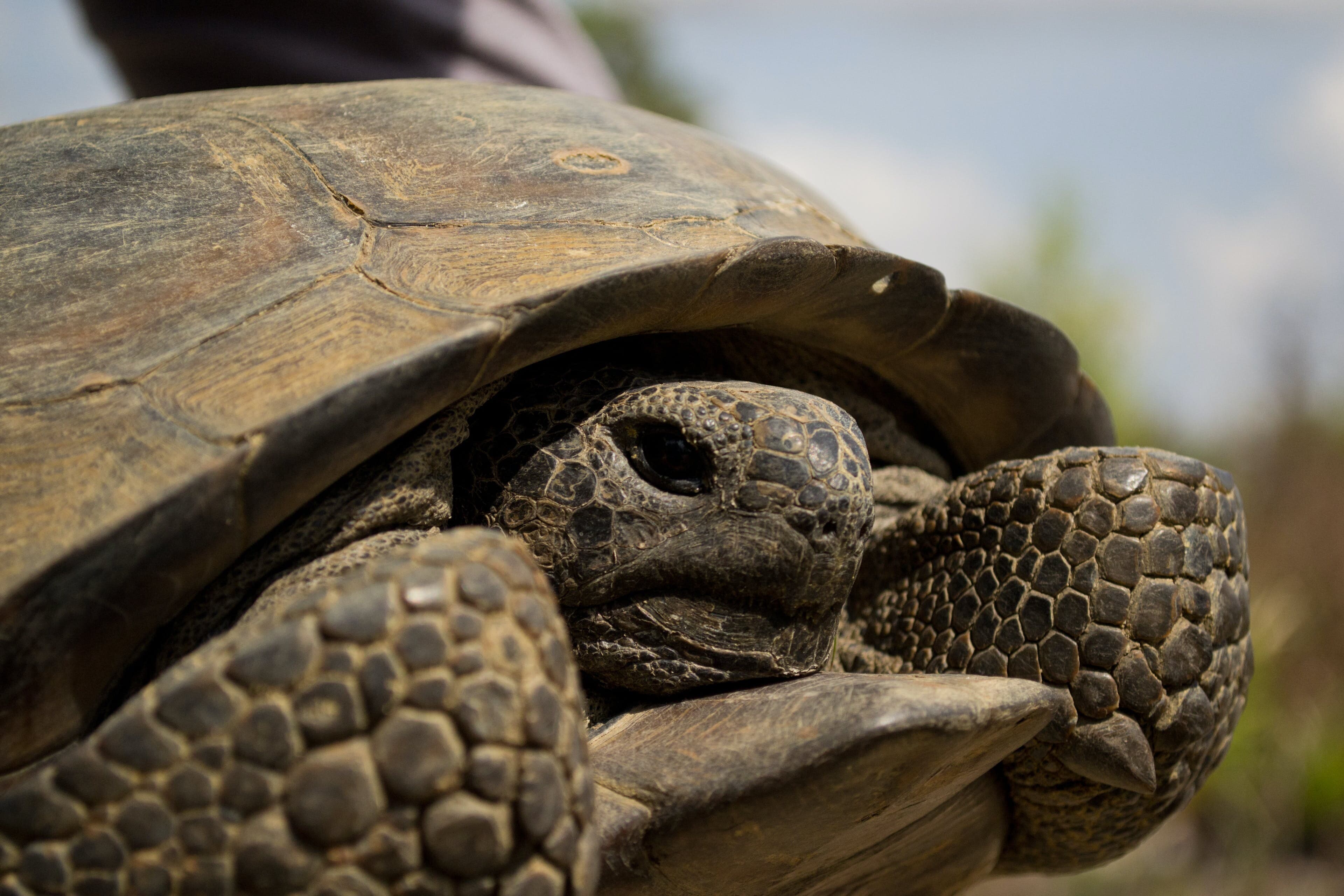 Gopher Tortoise Demography
Measuring habitat-related demographic variation to improve population models for Gopher Tortoises.
As a species, the Gopher Tortoise has weathered more than 2 million years of environmental change. But will it survive the Anthropocene? The fate of dozens of other species that depend on this burrowing reptile also hinges on this question. Yet we lack key data to understand Gopher Tortoise population dynamics and resilience to continued habitat loss. We are addressing these critical knowledge gaps by extending the longest-running study of Gopher Tortoises. Now in its sixth decade, the study continues to generate invaluable data on fecundity, growth, survival, and behaviors of this threatened species.
Major Findings & Impact
Data from this long-term study are clarifying how Gopher Tortoise demography differs among habitats and between southern versus more northern populations. For example, survival and fecundity estimates for Archbold's tortoise population were incorporated into range-wide population modeling for a federal Species Status Assessment in 2022.
Project Details
More about this project
Data and Analysis Types
Capture-mark-recapture data; size and age at maturity; clutch size; population age structure; habitat-specific growth rates and survival; lifetime home ranges
Primary Location(s)
Archbold Biological Station
Featured
Publications
"Our results offer hope that alternative habitat management strategies can maintain robust Gopher Tortoise populations where socio-political factors may prevent prescribed burns from being conducted at the scale or frequency of historical fire regimes. At our study site, maintaining a large patch of ruderal field by mowing has been beneficial for persistence and reproduction of Gopher Tortoises. However, use of such open areas may expose Gopher Tortoises to negative interactions with humans and result in increased mortality from human activities or predation."