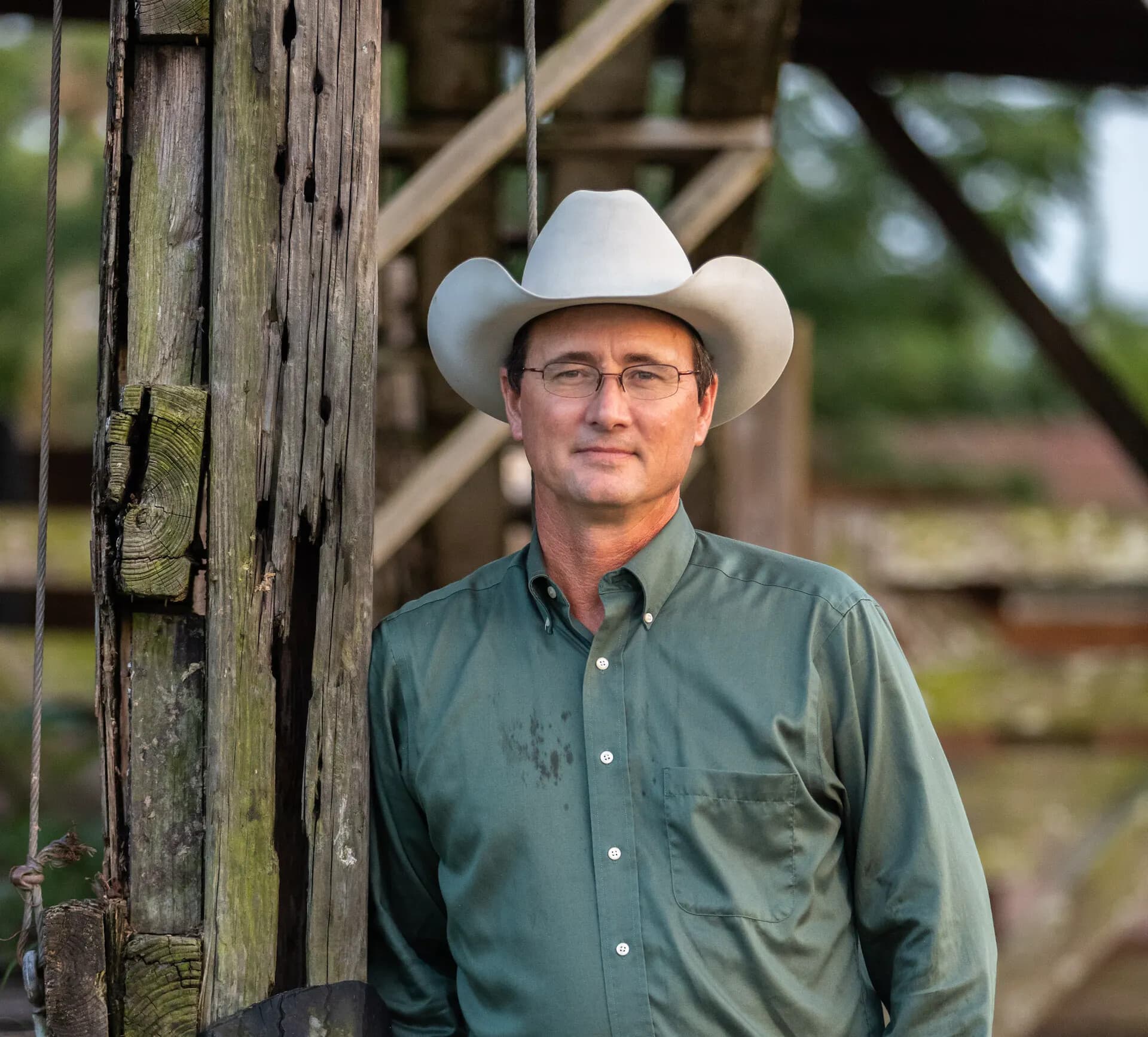 Gene Lollis, M.B.A.
Ranch Manager
Bachelors of Science in Agriculture from the University of Florida, 1993
Master of Business Administration from Capella University, 2018
Beef Quality Assurance Certified
Gene Lollis has served tirelessly as Buck Island Ranch's manager since 1996. His passion for sustainable agriculture drives the ranch and research on the property to be practical and applicable to the everyday cattle producer.
Gene is a sixth generation Floridian who has spent his life in ranching and agriculture. In addition to managing the ranch, Gene ensures that the Agro-Ecology research conducted on the property is conducted with sustainability and real-world applicability.
Gene stays active in several associations outside of Archbold including the US Roundtable for Sustainable Beef, Florida Cattlemen's Association (Past President 2020-2021), US Animal Health Association, Florida Cattle Ranchers, and the Florida Farm Bureau.
Email:

llollis@archbold-station.org