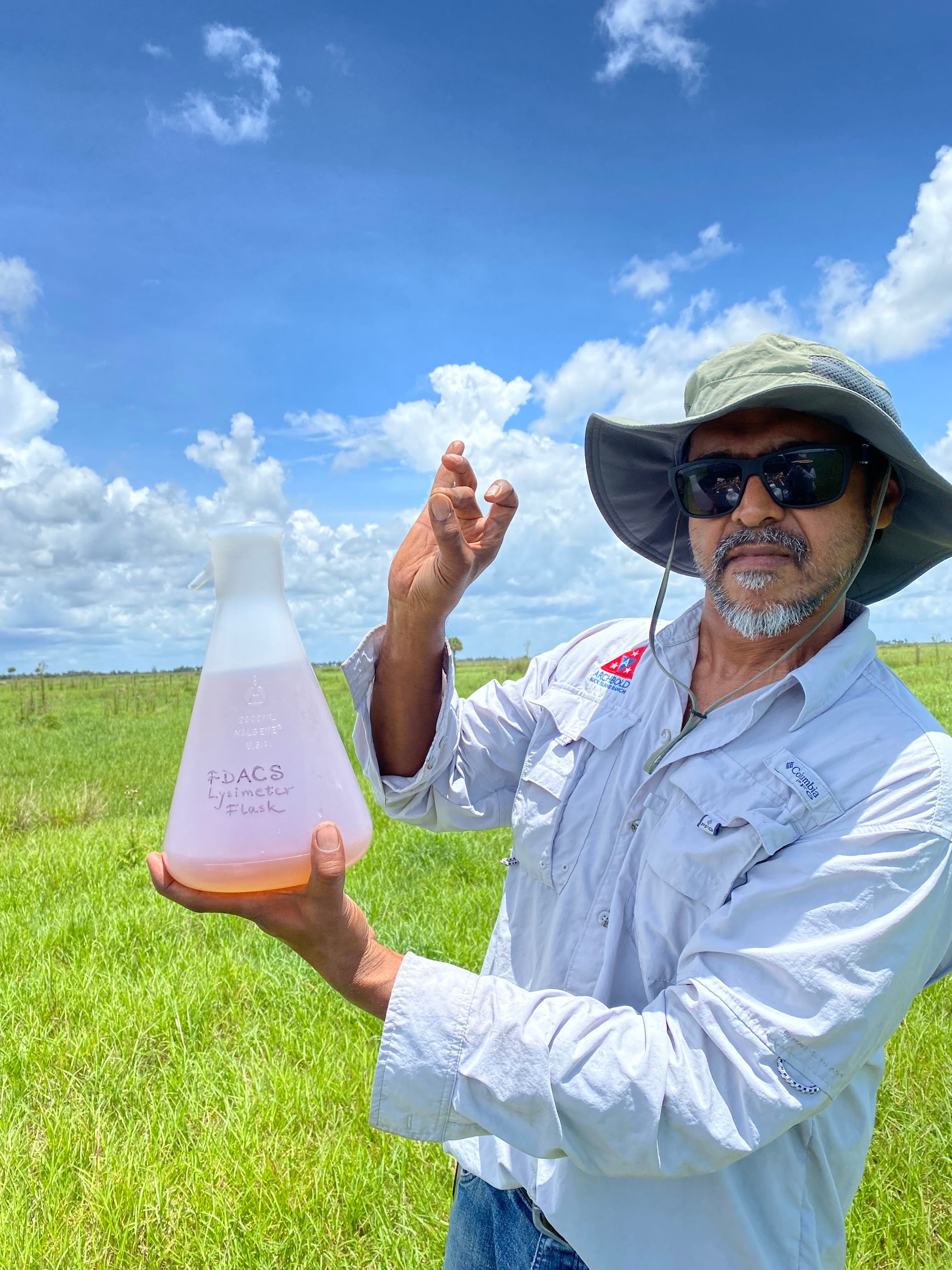 Amartya Saha, Ph.D.
Ecohydrologist/Instrumentation Specialist
Dr Amartya Saha has worked as an ecohydrologist with academia, government agencies and NGOs across North and South America, Africa, and South Asia for over two decades. He is interested in the sustainable management of watersheds to ensure water flow and quality in waterbodies, thereby maintaining aquatic/riparian biodiversity and ecosystem services.
At ABS, Amartya serves as the technical lead for water and nutrient retention projects in the Northern Everglades Basin in collaboration with state agencies. He is a member of the USDA Long-term Agroecological Research water quantity/quality research groups. His recent research includes the development of low-cost evapotranspiration measurement techniques in graminoid and wetland plant communities, nutrient cycling on ranchlands and groundwater movement in collaboration with the University of Florida. He also oversees installation/maintenance/troubleshooting of environmental monitoring instrumentation across ABS and other ranches/SFWMD properties that are part of the Northern Everglades Payment for Ecosystem Services program.
Early on, Amartya switched careers from engineering to environmental conservation, and apart from contributing to scientific understanding and extension with government agencies, he has also started citizen science programs on biological water quality monitoring using aquatic invertebrates. On some weekends he leads kayak-based shoreline clean up trips in Biscayne Bay and Miami Beach.
Email:

asaha@archbold-station.org