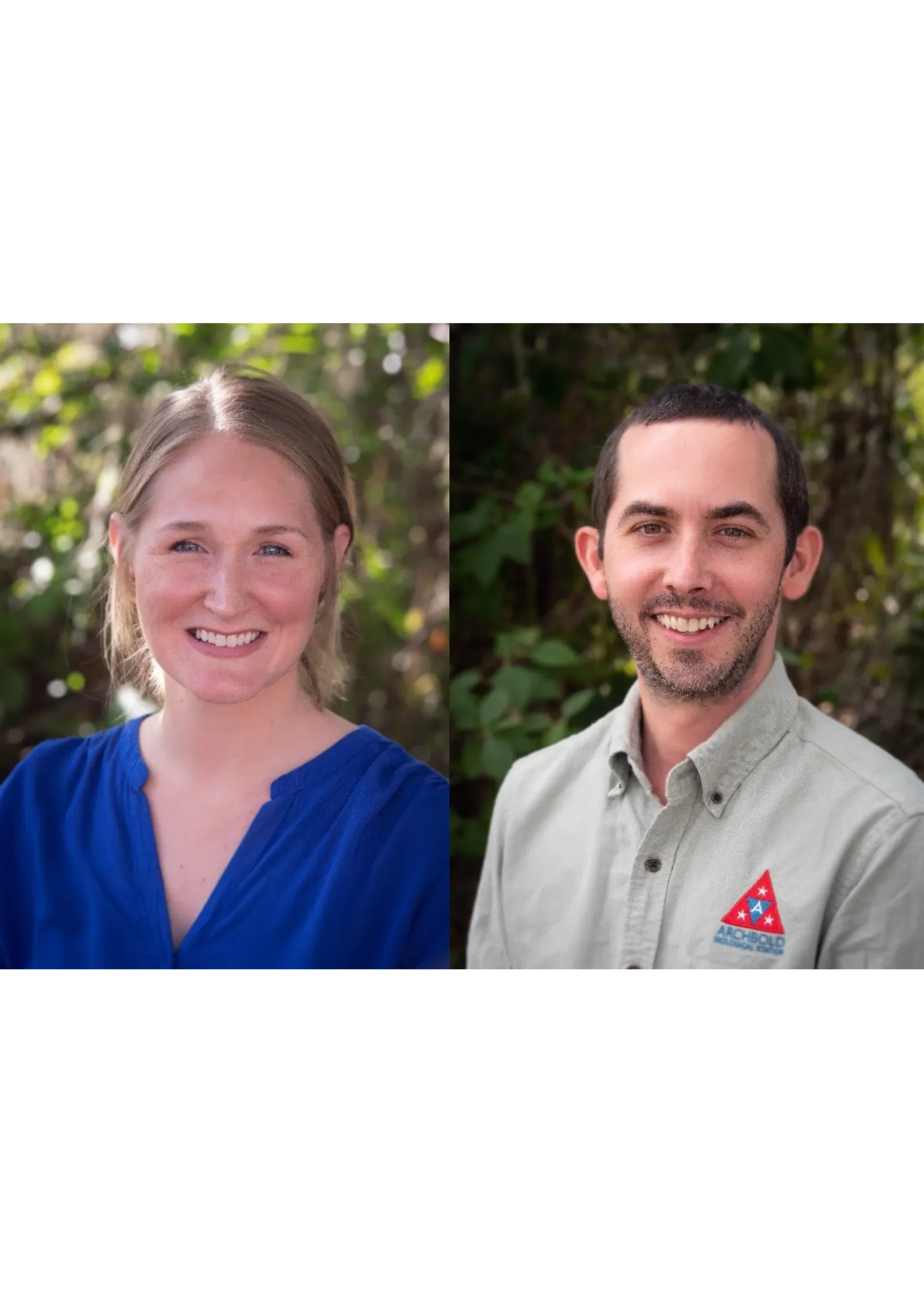 Archbold Appoints New Interim Director of Philanthropy
April 26, 2023
Archbold's philanthropy program is entering a new era with a change in leadership and expanded opportunities for engagement.
Over the past seven years, Deborah Pollard has diligently led and grown the program, empowering donors across the country in support of Archbold's mission to build and share the knowledge necessary to protect the life, lands, and waters of Florida and beyond.
Under her leadership, the philanthropy program thrived. Pollard channeled her passion for Archbold and experience in marketing, and she stewarded important relationships with partner organizations, stakeholders, and local communities. One of her achievements was expanding the philanthropy team to employ an annual giving manager, giving donors a more personal experience.
In September of last year, Tahlia Warrick stepped into the new annual giving role, and upon Pollard's departure in December, Warrick took leadership of the department as Interim Director of Philanthropy.
Warrick is a native of Gainesville, Florida and has been a resident of Lake Placid since 2019. However, her first introduction to Archbold was in 2013 when she worked as a cattle operations intern at Buck Island Ranch. She holds bachelors and master's degrees from the University of Florida in Agricultural Education and Communication, and she has worked in both higher education development and corporate communications.
A change in leadership is not the only development for the program. Dr. Zach Forsburg, previously the Archbold Communications Coordinator, will be moving into the newly created position of Engagement Manager. In this role, Forsburg will work closely with Archbold scientists and donors to steward strong relationships with stakeholders and advance Archbold's science, conservation, and education programs.
Forsburg joined the Archbold community as a herpetology graduate research intern in 2009. He earned his PhD from Texas State University in 2020 and has a background in herpetology and conservation ecology. Forsburg brings a valuable science-centered perspective to the philanthropy team.
With a new team in place, Archbold's philanthropy department will soon be announcing the newly created Richard Archbold Founder's Circle. Inspired by Richard Archbold's generosity and dedication to science, the Founder's Circle is an annual giving opportunity for donors to engage with Archbold more personally. The program is set to launch in May.
Though Pollard stepped away from Archbold, she isn't going far. She will now be serving the Live Wildly Foundation as Director of Marketing and Branding. Live Wildly manages an awareness campaign and works closely with Archbold to champion conservation initiatives in Florida.