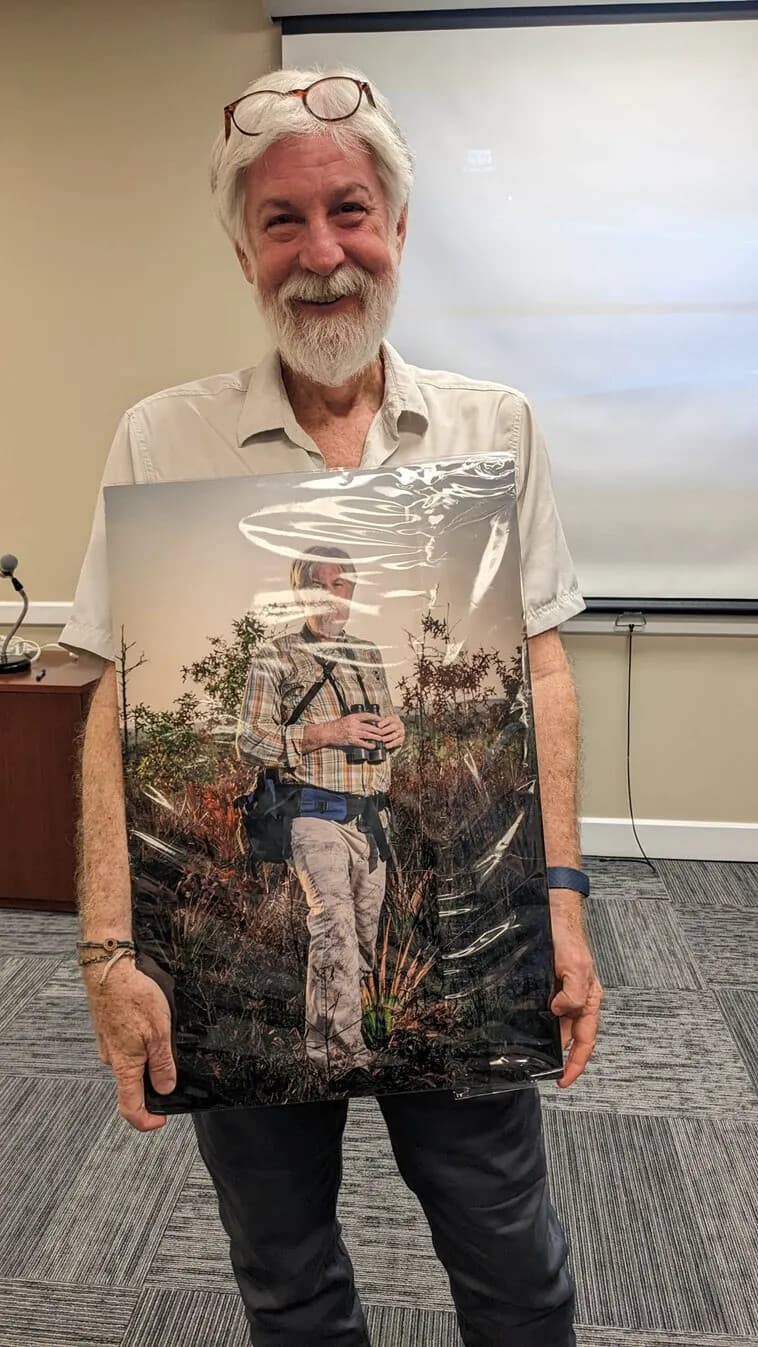 First In-Person Meeting of Lake Wales Ridge Ecosystem Working Group Since 2019
Author: Emily Angell
March 29, 2023
This past February, on a beautiful Florida morning, biologists and land managers from all over Highlands County and nearby areas were streaming into Bok Tower Gardens for the first in-person meeting of the Lake Wales Ridge Ecosystem Working Group since February 2019.
The Lake Wales Ridge Ecosystem Working Group is an association of non-profit, federal, and state organizations. It was founded in 1991 to ensure the long-term protection of the native plants, animals, and natural communities of the unique Lake Wales Ridge, a 115-mile-long sand ridge that extends from Clermont south to Venus, Florida. This ancient dune is what remains of a series of small islands that existed when, two million years ago, Florida was almost completely covered by water. Long-term isolation on these islands caused the plants and animals in these areas to evolve unique characteristics to deal with the harsh, sandy environment. The most well-known habitat found here is the Florida scrub, home to the iconic Florida Scrub-Jay.
Scientists at Archbold Biological Station, located on the south end of the ridge, have spent more than 80 years studying the plants and animals of this one-of-a-kind region. Many Archbold staff, past and present, participate in the working group. "The Lake Wales Ridge is such an extraordinarily special sliver of land – so many species are found here and nowhere else on earth, and they're just trying to hang on amidst the orange groves, ranches, and development," said Dr. Aaron David, Archbold Plant Ecology Program Director. There are nearly two dozen plant species and more than 40 invertebrate species that are endemic to the Lake Wales Ridge, meaning they only occur here in this small slice of Florida.
February's meeting was organized by Candice Knothe, the Environmental Lands Stewardship Coordinator for Polk County Parks and Natural Resources. Said Candice, "I think the meeting went great. We got a lot of positive feedback from many members. People were happy to see each other in-person and be able to network. The meeting covered a variety of topics that included prescribed fire resources, using drones to map and monitor prescribed fires and wildfires, restoring cogon grass fields, and flatwoods restoration. The highlight for many was the presentation given by Dr. Reed Bowman on the successful strategy for recovering the Red-cockaded Woodpecker at the Avon Park Air Force Range. There seems to be a lot of enthusiasm moving forward with the Lake Wales Ridge Ecosystem Working Group. Members are eager to exchange information and collaborate." Dr. Bowman, the emeritus John Fitpatrick Director of Avian Ecology at Archbold, was also honored with a custom portrait to commemorate his retirement after 33 years.
Sixty-five people from fourteen different state, federal, private, and non-profit organizations attended the meeting, including Archbold, Florida Forest Service, U.S. Fish and Wildlife Service, Florida State Parks, Florida Fish and Wildlife Conservation Commission, Florida Department of Environmental Protection, and The Nature Conservancy.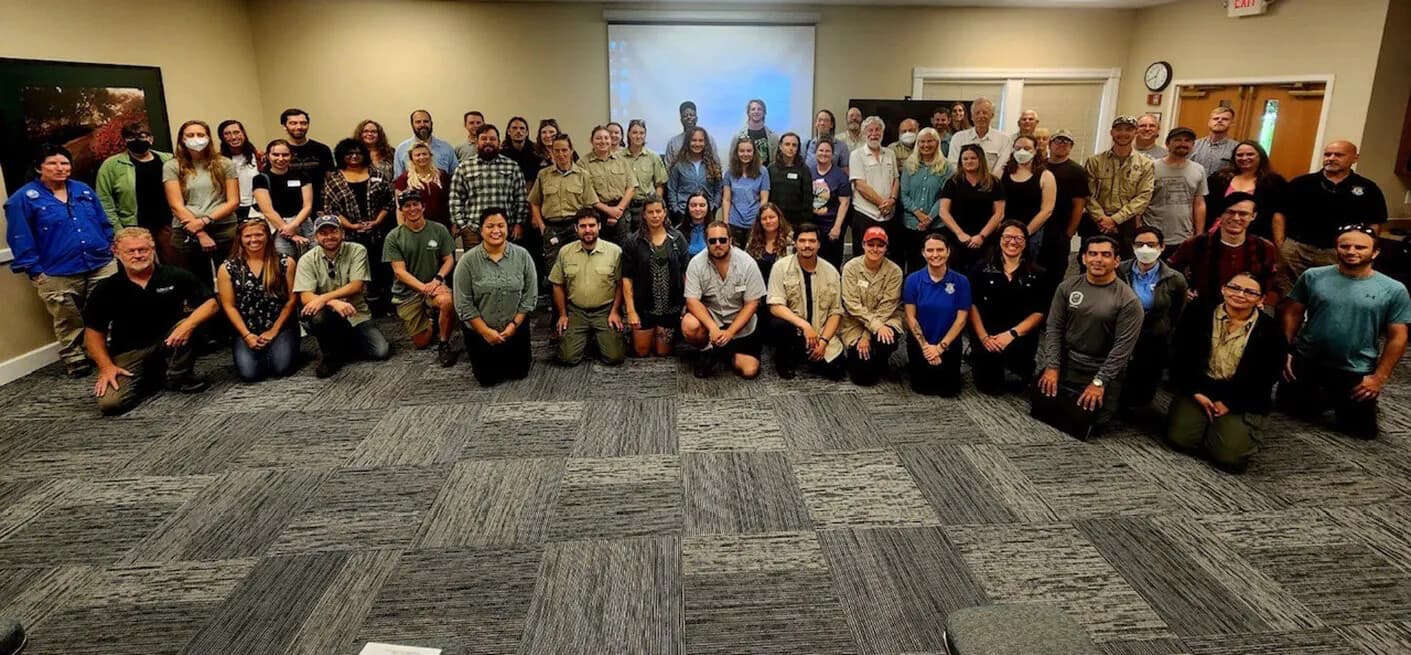 Attendees of the Lake Wales Ridge Ecosystems Working Group meeting.