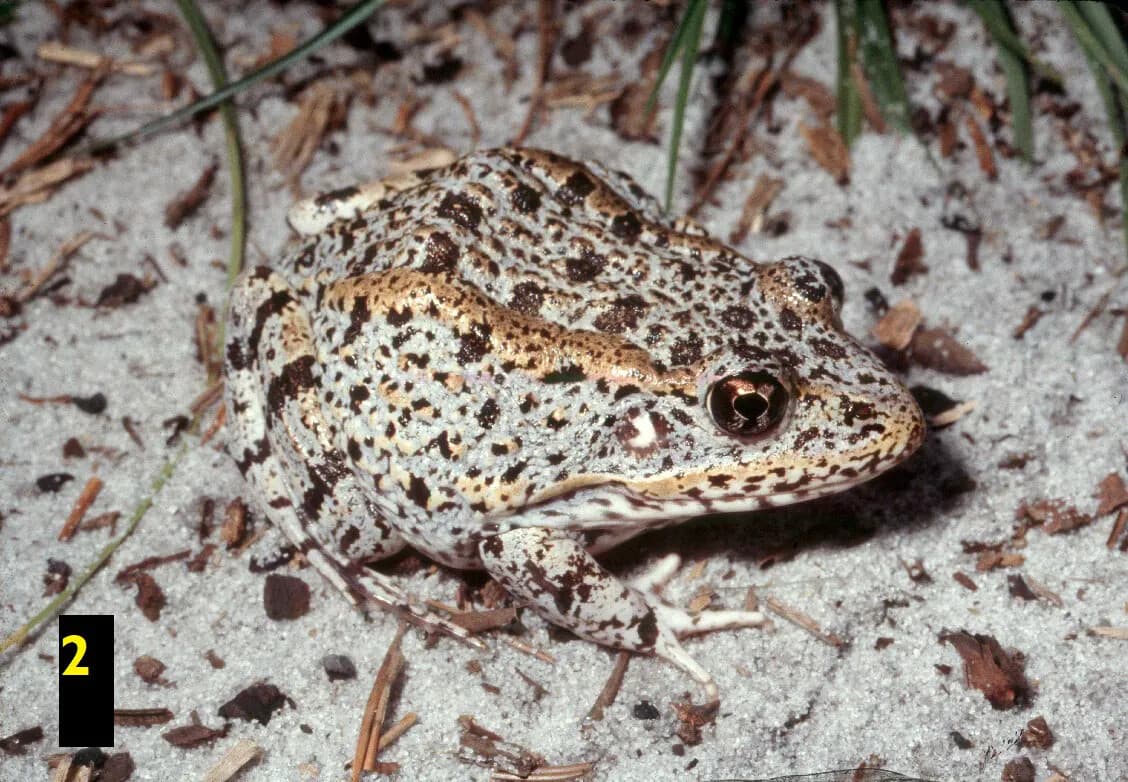 Fire, Fire Ants, and Wildlife
Author: Tiffany Doan, Ph.D.
January 4, 2023
Straddling the line between Highlands and Polk counties lies Avon Park Air Force Range (APAFR).  Although most people would assume that the bombing and gunnery range would be a scarred landscape thanks to its primary mission, in fact APAFR is home to many beautiful Florida habitats and it serves as an oasis for endangered wildlife.  Part of the military mission at APAFR and all other U. S. military bases is to conserve endangered species on their lands. The Department of Defense's Strategic Environmental Research and Development Program provides funding to scientists every year to do that.
A team of biologists from Archbold Biological Station, the University of Central Florida, and Conservation Science, Inc. recently received a four-year grant from the Department of Defense with the goal of testing how the frequency of habitat burning and Fire Ants combine to affect endangered wildlife populations. Charismatic animals such as Gopher Tortoises, Florida Scrub-Jays, and Eastern Indigo Snakes will be surveyed, as well as lesser-known species such as Mole Skinks, Gopher Frogs, and Homosassa Shrews. Dr. Tiffany Doan, Archbold Research Biologist, is the lead reptile and amphibian biologist on the project.  She stated, "starting in early 2023, we will survey for seven species of threatened reptiles and amphibians. Teams of biologists and students will observe lizards, snakes, frogs, and tortoises to estimate population numbers in each of the habitats." 
Fire Ants are a pest probably known to all Floridians.  They were introduced from South America in the 1930s and, in addition to stinging people, they have been known to kill young animals, especially those that lay eggs.  According to Dr. Joshua King, University of Central Florida Fire Ant expert and lead investigator on the new project, "Fire Ants have devastated populations of lizards, turtles, and ground-nesting birds.  Starting in the second year of the project, we will eliminate Fire Ants from half of the survey areas and examine what effects that has on the animal populations."  The team will perform these methods for reptiles, amphibians, small mammals, and birds, to gain an overall picture of the effects of Fire Ants on the wildlife.
Although the words savanna and prairie evoke thoughts of Africa or the upper Midwest United States, we have both of these habitats here in Highlands county.  Pine savannas, pine flatwoods, Florida scrub, and dry prairies are the four habitats being targeted in this project.  Dr. Doan stated, "in addition to studying the effects of Fire Ant removal, we also want to know how burning of the habitats effects the threatened wildlife populations.  All four of the habitats in our study have evolved to burn naturally.  In fact, many plants and animals in these habitats cannot complete their life cycles without fire.  Nowadays, the habitats need help from people to burn.  Thankfully, the Air Force regularly ignites the lands on the range through controlled burning, which helps maintain our native Florida habitats and allows the animals to thrive." 
What is not currently known, however, is how the effects of the frequency of habitat burning and Fire Ants combine.  Dr. Doan explained, "although we know burning is beneficial to most of the wildlife species we are studying, we also suspect that fires make it easier for Fire Ants to establish new colonies.  We would like to determine the optimal amount of burning and Fire Ant removal to safeguard the populations of endangered species.  Our project will provide management solutions to the military for their installations, but this knowledge will also be useful for land managers outside of the military.  Our hope is to widely distribute best practices to help conserve our native species."
With the combined efforts of scientists who specialize on reptiles, amphibians, birds, mammals, and fire ants, this new project hopes to make a difference in the conservation of endangered Florida animals in Highlands county.